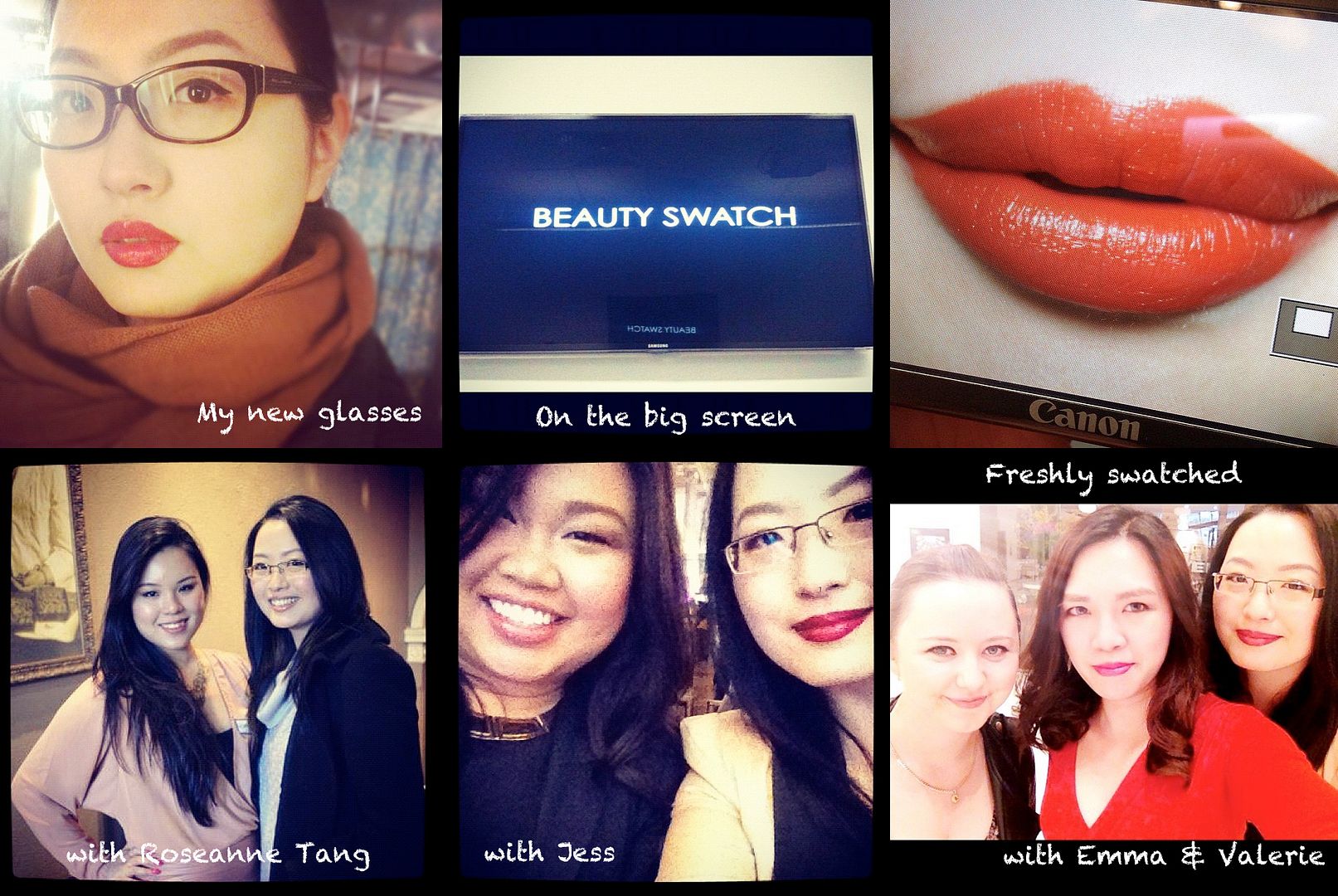 Bloggers featured (L-R): Roseanne Tang, Jess (Miss Shopaholic), Emma (Emma Bovary Beauty), Valerie (Ponikuta).
Aside from blogging at Beauty Swatch, I have a day job in a completely different industry and am quite successful in what I do.   One of the things I am best known for is turning something complex into something that is "easily digestible" for people whose existence depends on it.  I am also known for being able to survive when thrown in the deep end, and navigate my way through the thick of it all.
The most frequently asked question I get from people is how I manage to stay calm, collected and focused in the corporate world (which doesn't make sense half of the time).  And when they discover I run BeautySwatch.com, they become more intrigued on how I manage the juggling act between work and being an influencer online.
Blogging has done wonders for me in more ways that I ever imagined, and it has ended up becoming a game-changer in both my professional and social circles.   Here are the top 10 things blogging has done for me, and I invite you to share your list too on how blogging has influenced your life.
10 ways blogging has influenced my life

Surprised myself in what I have managed to achieve through gut instinct and evolve by taking leaps of faith.
Raised the bar on what I want to achieve outside of my career.
Given me an outlet to channel my creativity
Pursue my passion for digital & social media
Enabled me to connect with people on another level, and discover so many people out there with really interesting hobbies / goals that they would not have otherwise opened up to others
Stretching myself in setting my goals has been invaluable in helping me apply structure when there is chaos & navigate through challenges
Evolved me into an influencer – both socially, online and at work
Distract me from tough days at work by keeping me focused on blogging goals
Made me more comfortable with myself, and improved my confidence.
Met an incredible bunch of smart and sassy bloggers who share our (unhealthy) obsession for beauty.
Has your blogging journey been a key influence in your life?  Share your list with us!
3 Responses to "10 ways blogging has influenced my life"