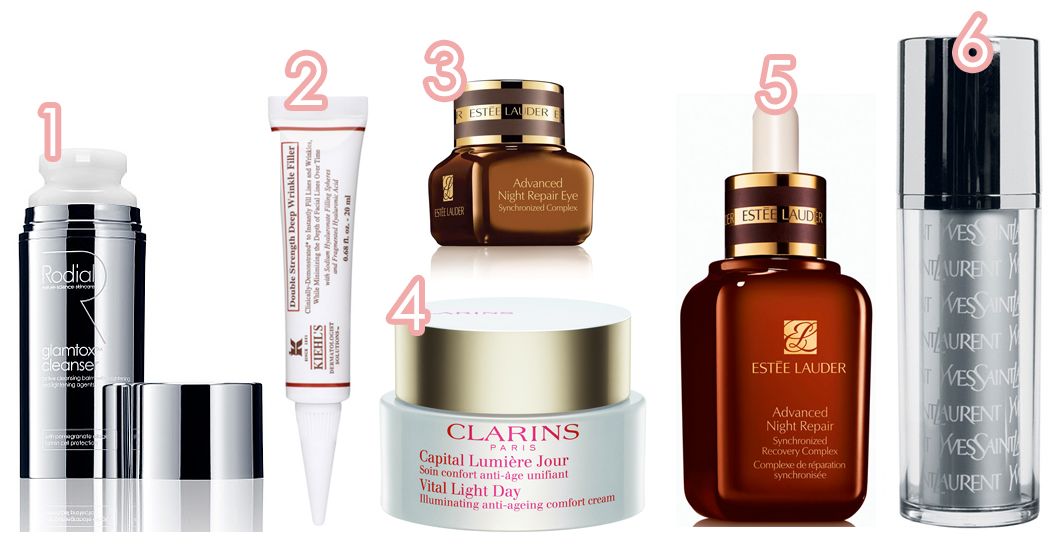 I turned 30 today!! And to celebrate, I've escaped on a road trip along Australia's Great Ocean Road far from the hustle and bustle.
When one hits their 30's, some say you have to start wearing knee length skirts (no one wants to see saggy knees).  Some say it's time to give up on cheap jewellery & switch to investment pieces.  These fashion rules are probably debatable (especially if you have fantastic legs) but there's no debate about the adjustments we need to make to our skincare and makeup routine.
Here are 5 things I have been doing in the countdown to my birthday, and it has helped me come out of denial about turning 30
1. Invest in high performance skincare
The thing about getting into high performance skin care early is that it can be an expensive habit.  That was my excuse in my 20's & I could get by with low to medium range skincare.  But with my skin now prone to looking dull, I have taken skincare up a notch and ventured on to products that firm, lift, smooth, lift radiance and regenerate.  The results were UHH-MAZING & instantaneous.  My skin is glowy (without needing any illuminator), lines smoothed, plumped and radiant.  There's no going back now, I'm afraid.
2. Apply less powder

Apply only a light dusting of powder on areas that you need it, as powder can make the skin look more aged than it really is.  If you are prone to oily skin, focus on the oil control skincare, primers and long lasting foundation instead of relying on powder alone to control oil.  Only use finely milled powder.
3. Apply blush on your cheekbones (not apples)
If you smile while applying blush to your apples, once you relax you'll find that the blush is actually applied lower on your face & will end up dragging your face down & look droopy.  Instead apply blush to your cheekbones & don't be afraid to get close to the edge of the sub-orbital eye area.   Cream blushes give a dewy healthy finish, but if you prefer powder blush, choose one that has multi-dimensional finish over flat block colours.
4. Exfoliate regularly but gently
Invest in a Clarisonic (pictured), as it gently buffs dead skin cells daily, cleans out pores like no other & refines skin.  As for exfoliants, it's a personal choice as to whether to go for a grainy scrub, AHA, powder based , peeling gels or even peels itself.  Personally I like to use a grainy scrub on weekends, and a gentler one mid week.  Listen to your skin after trying different exfoliants & remember to moisturise well afterwards.
5. Choose your lipstick wisely
Lips loose plumpness and lines become more prominent with age.  Invest in lip care with anti-aging properties.  Clean out your old lipsticks and stick to formulas that hydrate, plumps, smoothe lip lines and have SPF.  As for shades, sophisticated is the key word here, especially if you refuse to let go of the bold lip trend.
Speaking of which, do you think there's a particular age when one should stop rocking a bold / bright lip?
Should I be trashing my fuschia/orange lippies now that I am 30?  Vote your verdict below.
Loading ...
6 Responses to "5 Things You Should Do Differently in Your 30's"