Brand: AB Makeup
Range: Micro Bubble Lipstick
Shade: Micro Mandarin
Swatched by yours truly: akisa
AB Makeup is by  Antoinette Bekos, Head of Hair and Makeup services at Network Ten Melbourne and makeup artist to many Australian personalities.
Contains "micro-bubbles" releasing conditioners to keep lips soft and moisturised.  Whilst it is smooth, it's a very thin texture that's not as creamy as you'd expect from a creamy lipstick.
Available in 10 shades, Micro Mandarin is a peachy nude.
Pigment was a lot sheerer than I expected.  On its own it looks very muted, so I'd recommend finishing off with a shimmery golden gloss such as AB Makeup's Lip Lustre (swatch coming tomorrow) to bring it to life.
Preservative-free.
Verdict: I expected more from this lipstick in terms of pigment & creaminess.  Perhaps the issue is to do with the shade, but having been sent only one shade it's difficult to say.  Stay tuned for tomorrow's swatch of this layered with AB Makeup Lip Lustre.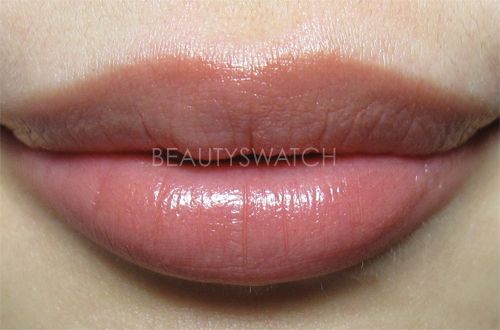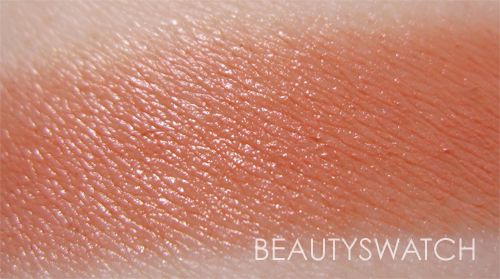 RRP: $27 AUD
Available online.
This product was provided for consideration.
No Responses to "AB Makeup Micro Bubble Lipstick – Micro Mandarin"