Beauty Swatch was featured on SModa in December '11, a beauty & fashion magazine with El Pais, one of the leading newspapers in Spain.  I was interviewed together with Temptalia.  I'm not sure if the article was printed in the mag itself, but it's certainly on their website.
p.s.  I wonder whose un-watermarked image was used in this article… For the record it wasn't from the selection I provided.
Click here for the link to the full article.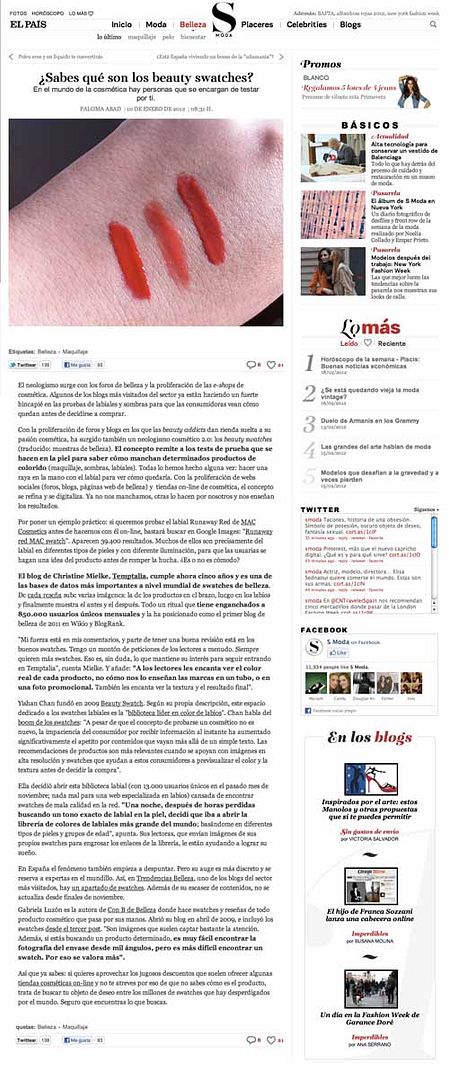 3 Responses to "Beauty Swatch featured on SModa El Pais (Spain)"