Brand: Bobbi Brown
Range: Creamy Matte Lip Color
Shades: Jenna, Razzbery
Swatched by yours truly: Yishan
Creamy Matte Lip Color is a revolutionary matte lipstick formula that uniquely combines the look of a classic matte lip with incredible wearability.  Creamy, moisturising and highly pigmented, it glides comfortably onto lips, but feels extremely lightweight.   Not to mention, it's got great staying power too.
Intense coverage in just one sweep, it's surprisingly soft, comfortable and so moisturising that you don't even need lip balm underneath  (provided your lips are flake free).
The lipstick softens with the warmth of the lips and releases film formers that create a soft & comfortable canvas for the highly concentrated pigments to work their mojo.
The moisturising properties are thanks to a blend of special emollients and soft waxes that form a conditioning barrier to lock in moisture.
While it promises to be transfer and feather proof for up to 8 hours, I find it's best to blot and layer for smudge-proof results.
Available in 12 shades, Jenna is a vibrant tangerine orange and Razzberry is a gorgeous plummy berry shade.
As the lipstick shape has a round top & is so creamy and intense, I recommend applying this with a lip brush for both precision and a longer lasting finish.

Verdict: The bar has been raised with Bobbi Brown's Creamy Matte Lip Colour.  It's one of the most moisturising and comfortable creamy matte lipsticks that doesn't crease or slip on lip lines or flakes.  In fact it makes lips look like they're dressed in soft fabric.  A must-try for pigmented lippy lovers – you won't be disappointed.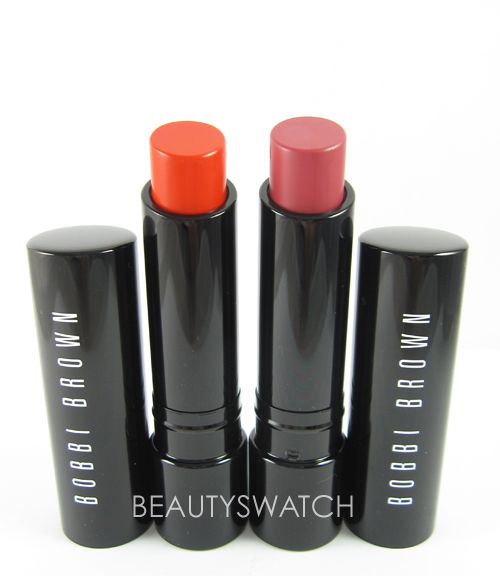 Swatched without lip balm, because this lippy doesn't need any.
Jenna looks slightly more matte than Razzberry because it was swatched second & my lips lost some moisture when I removed Razzberry from my lips without applying any lip balm in between.  Even so I still think the results are awesome for a creamy matte formula.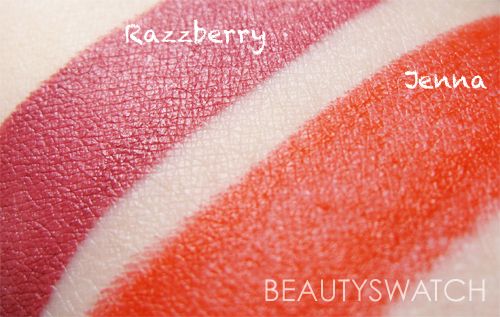 RRP: $44 AUD
These products were provided for consideration.
4 Responses to "BOBBI BROWN Creamy Matte Lip Color – Jenna, Razzberry – Reviews, Photos, Swatches"