Brand: Burberry
Range: Lip Mists
Shades: Copper, Rosy Red, Feather Pink, Blueberry
Swatched by yours truly: akisa
Burberry Lip Mists give a sheer illuminating finish with a natural subtle hint of colour
Delicately scented with wild rose extract & contains moisturising emollients for long-lasting hydration and protection
Texture glides so smoothly and effortlessly with a lightweight "barely there" feel.
Tip from Burberry: Apply with fingers for a natural tint, or apply 2 layers for a bolder finish
Link Love: Bluebell who is NC5-10 also swatched the same lipstick sample palette – check it out here!
Verdict: Incredibly moisturising, lightweight as a veil & gives lips a sophisticated wash of subtle colour.  Highly recommend it for those that like the idea of lipstick that's as comfortable as wearing lip balm & lovers of subtle / minimalist makeup.  Copper is the shade worn on the Burberry models advertising this lipstick.
These swatches were applied with a generous layer of lipstick applied with a brush.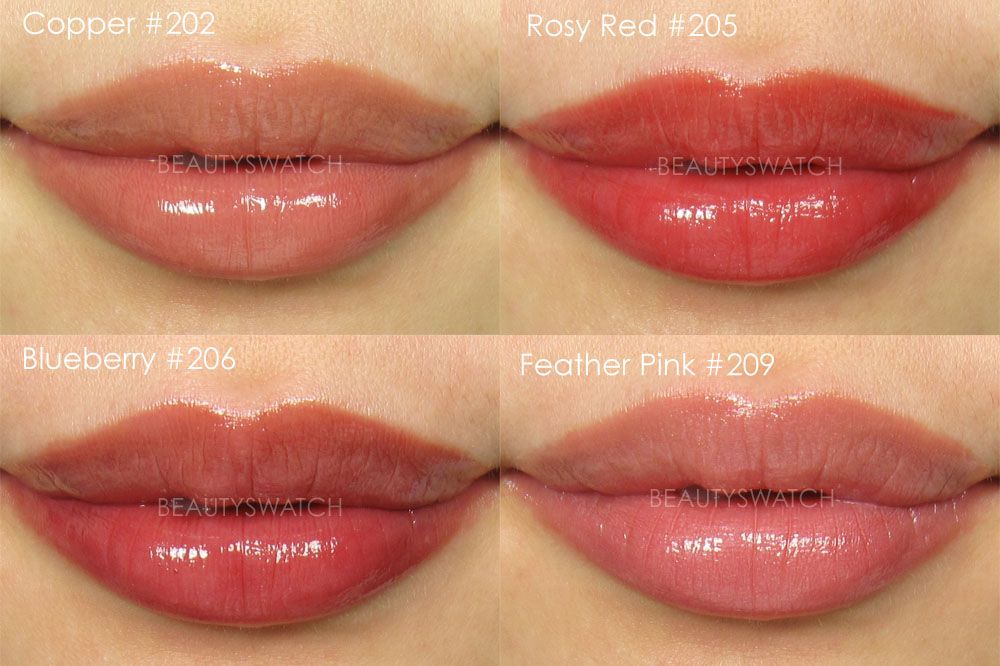 Look how glossy and moisturising they are on their own!
I got this lipstick sample at the Burberry counter.
One Response to "BURBERRY Lip Mists – Copper, Rosy Red, Feather Pink, Blueberry"