Brand: Carmex
Range: Moisture Plus Ultra Hydrating Lip Balm
Shade: Clear Satin Gloss
Swatched by yours truly: akisa
A richly moisturising lip balm with SPF 15, Vitamin E and aloe to soften and condition lips.
Clear Satin Gloss lives up to its name & glides smoothly with a buttery texture, leaving a generous veil of moisture with a satin shine.
Not quite minty, but the menthol and camphor ingredients do give a cooling sensation.
The design is stylish from top to toe – in a sleek champagne case with a slanted applicator.  Definitely stands out from the rest of the stumpy stick balms that come in bright primary colours.
Available in 5 shades – clear satin gloss (pictured), sheer pink, sheer peach, sheer berry and sheer plum.
Verdict: Two thumbs up for the moisture factor.  However being high in moisture, the buttery formula does create more "slip" under lipstick unless you're prepping lips for a matte formula.  I recommend this more for daily on-the-go maintenance rather than as a lipstick base.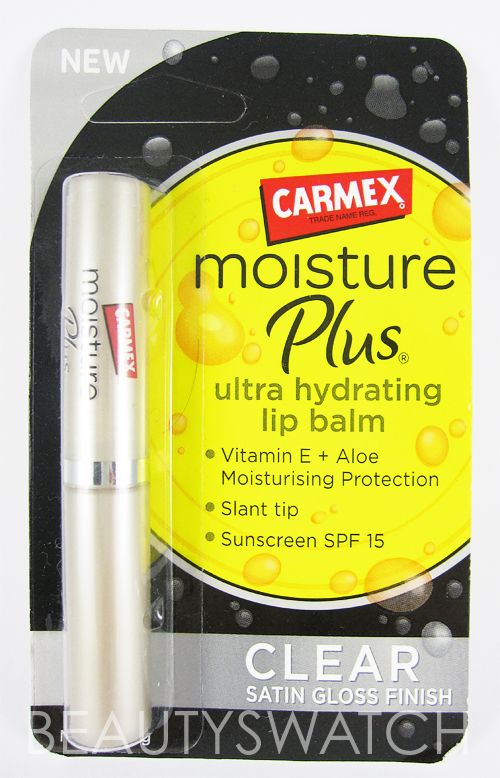 Click to view enlarged image of the ingredients.

I received this product as part of the Australian Beauty Bloggers Weekend 2011.