Brand: MiiMaa
Range:  Mineral Pro Cream Lipstick 5 Palette
Shade: Pink Coral
Swatched by yours truly: akisa
MiiMaa is an Australian owned natural cosmetics brand made with natural minerals and pigments.  All products are vegan, gluten free, Halal friendly & cruelty free.
The lipsticks in the range come in 5-shade palettes in Pink Coral (pictured), Rose & Earth.
Pink Coral features a spectrum of nudes, pink beiges and coral.
Texture is creamy, pigmented and feels slightly waxy at first until you work it in.  As it takes a while for the products to melt into lips & it's appropriate that these come in a lip palette as you really need a lip brush to work it into lips.
Verdict: Shade 3 has got to be the best mineral lip shade I've tried to date (excluding lipglosses), as it doesn't "grip" onto lip lines, isn't metallic (like most mineral options) and spot on trend with the peachy satin finish.  Shade 5 is also a lovely mauve-y nude that doesn't streak at all.   But that's only 2 out of 5 shades – the rest I found to be so so. If I were MiiMaa I'd be launching Shade 3 on its own.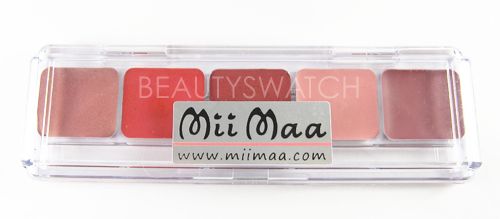 Click to view enlarged lip swatches.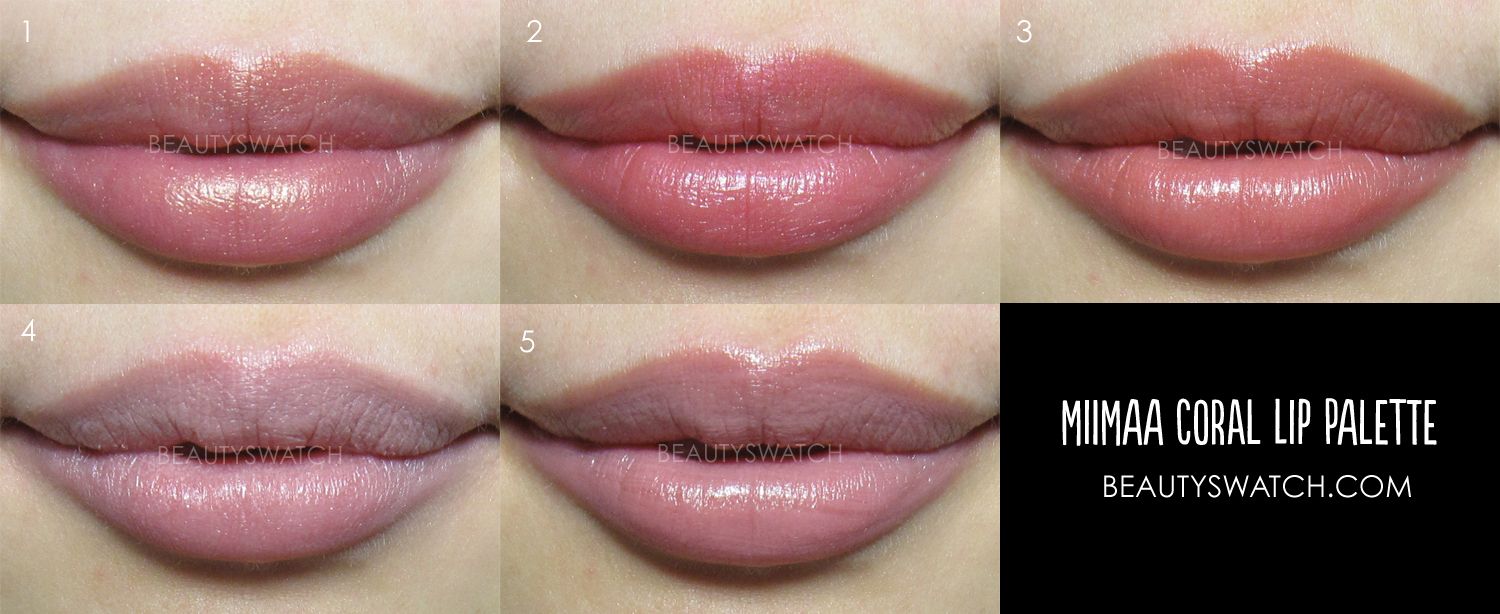 In the pan & on the arm swatch ,shade 3 looks like a coral but transforms into a summery peach on lips.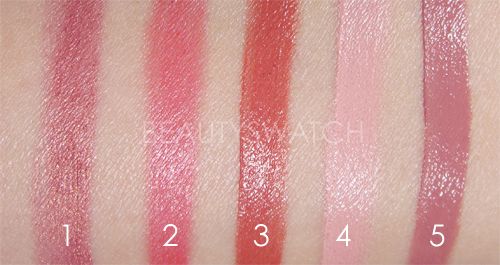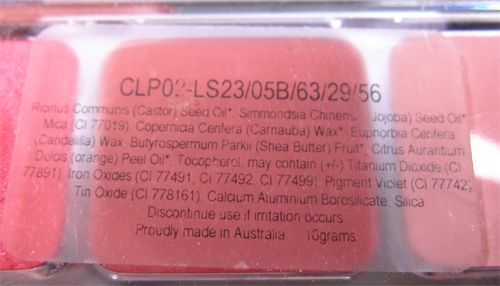 RRP: $49.95 AUD
Available at www.MiiMaa.com
This product was provided for consideration.