Brand: APIVITA
Range: Lip Care
Flavour: Pink Rose
Swatched by yours truly: akisa
 APIVITA (Latin for "bee" and "vita" meaning life) was founded in 1979 by two Greek pharmacists, aimed at fusing Greek values with modern product techniques to create effective and caring natural products on the market.
The key ingredient in all APIVITA products lies in the humble bee, using propolis, honey and beeswax in many of its lines.
Moisturises and softens lips with olive oil, beeswax, cocoa butter, shea butter, avocado oil, castor oil, jojoba esters and rose oil.
Rose oil and Vitamins E & C help protect lips from environmental toxins and prevents irritations.
Restores cracked lips with Vitamin F, calendula oil and avocado unsaponifiables.
Free of synthetic ingredients such as parabens, propylene glycol, mineral oil and silicones.
As there are no added flavours, the organic taste of this lip balm is naturally derived from its ingredients.
Verdict: Pink Rose leaves a sheer pink sheen that you barely notice on lips until wiping it off on a tissue.   For a natural product, I think this delivers great moisturising properties and helps to maintain lips.  Best for daytime maintenance rather than healing chapped lips, or as an overnight treatment.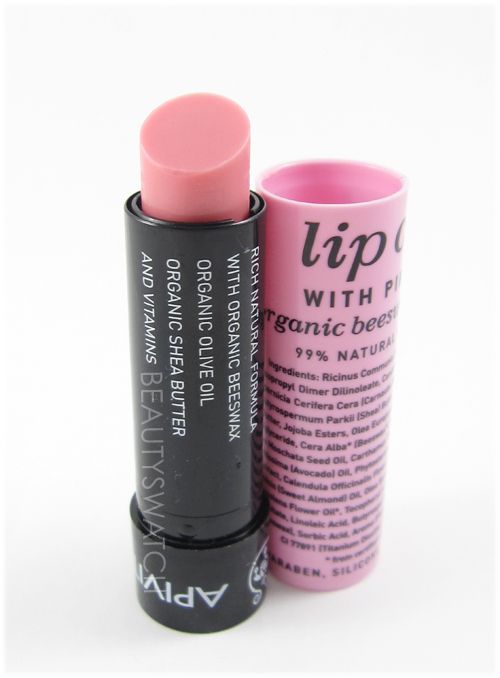 Leaves a healthy sheen on lips.
RRP: $9.90 AUD
Available at Myer, selected pharmacies & online.
This product was provided for consideration.