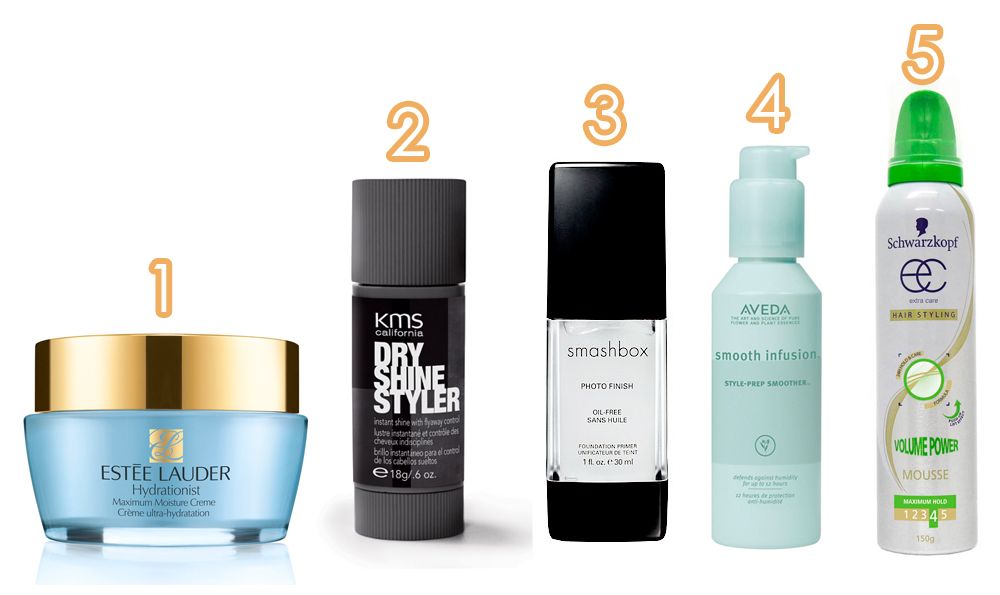 Every month I sum up the hits & misses and lukewarm verdicts of beauty products that come my way.  Think of Hot as products I would swear by, and Not as "not for me".  Lukewarm is for products that I feel differently depending which day you're asking, which really means I'm hanging on until I find something that ticks all my boxes.
Here's my picks for April.
Hot

1. Estee Lauder Hydrationist Maximum Moisture Cream

One of the best skin-quenching moisturisers out there that leaves skin soothed and baby soft.  Skin feels as refreshed as though you had applied a hydrating sheet mask.  Available in both Normal/Combination and Dry skin versions.  I wish this was available in my early to mid twenties.
RRP: $75 AUD (50ml)

2. KMS Dry Shine Styler (Limited Edition)

Looks like a pocket-sized glue stick, applies like hard wax, but it's ultra lightweight and  amazing at taming stubborn flyaways.  Apply it with your hands or aim directly at stray hairs to lock it in place.  While it's great for flyaways, it has only moderate hold for frizz.  If you can't find it your local hair salon, you could also try Schwarzkopf Osis Stick Up (which is slightly bigger in size).
RRP: $19.95 AUD

3. Smashbox Photo Finish Foundation Primer
Lately I haven't found the need to use hydrating primer due to my skincare routine, but it's a different story when it comes to protecting makeup from humidity.  This primer is a winner of "Best of Sephora Award – Best Primer" and listed as one of Marie Claire's "25 Products That Will Change Your Life".  If you must know why, it's an oil-free silky lightweight silicone primer that smoothes fine lines and pores for a velvety finish that lasts all day.  A must have for those whose makeup has a tendency to slip during the day.  And if you're the kind that likes to keep only ONE of everything, let this primer be THE ONE.
RRP: $52.95 AUD
4. Aveda Smooth Infusion Style Prep Smoother

As much as I'd like to list the entire Smooth Infusion range in my monthly favourites, if I had to walk away with one product it would have to be the Style Prep Smoother.   It's really effective at smoothing frizz without weighing hair down & I find I don't need other styling products to tame frizz/flyaways if I use it in conjunction with the Smooth Infusion Shampoo & Conditioner.  Plus it smells amazing (citrus, bergamot & sandalwood) is an ec0-conscious range.
RRP: $39.95 (100ml)
5. *Schwarzkopf Volumising Mousse

When I bought this out of desperation, I thought to myself, "If this turns out to be a flop, at least it only cost me $4.99".  Well it actually lifted my floppy hair and gave my chemically straightened hair a much needed volumising boost that lasted about 6 hours.  No gritty, no sticky.  But you do need to apply a decent amount if you want decent lift.
RRP: $4.99 AUD
Lukewarm

6. Lancome Teint Miracle Foundation
It gives skin a natural dewy radiance that is great for those who love a glow.  The trouble is I'm greedy and love both glow and a little bit of coverage, and that's where this foundation may disappoint with its ultra sheer coverage.  Believe it or not, a Lancome SA said to me "you do not choose Teint Miracle Foundation, it chooses you".   Also the surprising part is that the lightest shade available in Australia is B-01, which is actually a tad dark for my neutral NC20 skintone.  That said, I still love it for ultra-natural days and I'm saving it for summer.
RRP: $68 AUD
Not

7. Face of Australia Make Up Remover
As much as I love other products in the Face of Australia range, I'm going to be the black sheep and list FOA's makeup remover as a 'Not'.  Although it's pH balanced and oil/paraben free, and removes eye makeup gently without stinging, my primary use for makeup remover at the moment is to remove lipstick swatches from my arm.  And it took 3 times more soaked cotton pads to remove my swatches compared to my MAC Pro Eye Makeup Remover, which removed it in one sweep without even needing to shake the bottle.  You could argue that since it costs a fraction of MAC, it's actually better value for money, but I'm time poor, stubborn and prefer a one-sweep-and-I'm-done kind of product especially when I am speed-swatching through truckloads of lipsticks.

RRP: $8.95 AUD
Have you tried these products?  Vote below on which of my April Favourites  you would actually rate as "Hot".
Loading ...



Products marked with an asterisk were purchased by me.  All other products featured were sent for consideration.