Brand: The Body Shop
Range:  Color Crush Lipsticks
Shades: 101 (Red Siren), 105 (Coral Cutie), 205 (Passionate Pink), 210 (Sweetheart Pink), 215 (Innocent Pink), 240 (Damson in Distress), 330 (Spice Things Up)
Swatched by yours truly: Yishan
The Body Shop Color Crush Lipsticks (which are replacing the Colourglide range) are 100% cruelty free and 100% vegetarian, formulated with nurturing cherry seed oil and Community Fair Trade marula oil.
Packed with pigment & moisture yet light in weight, they're not only creamy and apply smoothly but the pigments also stain the lips. Also has a subtle rose scent

Available in 23 shades.  I swatched only 5 out of 7 shades as the last 2 pink shades on the right were too pale for my lip tone.
Verdict: Highly pigmented lipsticks often come with a "high grip" formula, but The Body Shop Color Crush Lipsticks are incredibly lightweight and a dream to apply, softening lips with moisture. I'm loving the colours and formula of this range more so than similar comparisons such as Maybelline Color Sensational Vivids Lip Color, as they're vibrant without looking took punchy and make my lips look smooth and moisturised. Give it a go if you're in the mood for colour!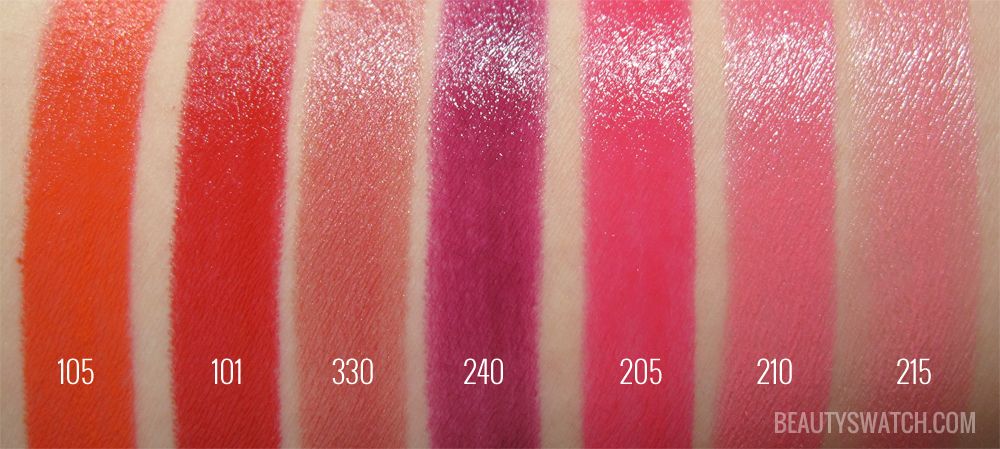 RRP: $23.95 AUD
These products were provided for consideration.