Brand: Eyeko
Range: Liptastik Glossy Lip Pens
Shade: Hot Lips, Loud Mouth & Lip Lover
Swatched by yours truly: akisa
Highly pigmented, incredibly smooth and full colour lips in just a few sweeps with no blending required.
The best part is that it's non sticky and absolutely no sharpening required (unlike Nars Velvet Gloss Lip Pencil)! Simply wind up the pen & you're good to go.
Available in 3 shades: Lip Lover (Sexy Red), Loud Mouth (Rosy Pink), Hot Lips (Fuchsia)
I'm not sure if I agree these are glossy, it's more like a satin sheen which gives these vibrant shades a sophisticated finish.
If you love all three of them, these are available in a 3-for-2 set for $20 (I'm assuming USD)
Verdict: The formula is a winner for me! Also highly recommend this for those that want to accentuate thin lips.
Nars, you should take a look at these & do something about your sticky gloss pencils that need sharpening.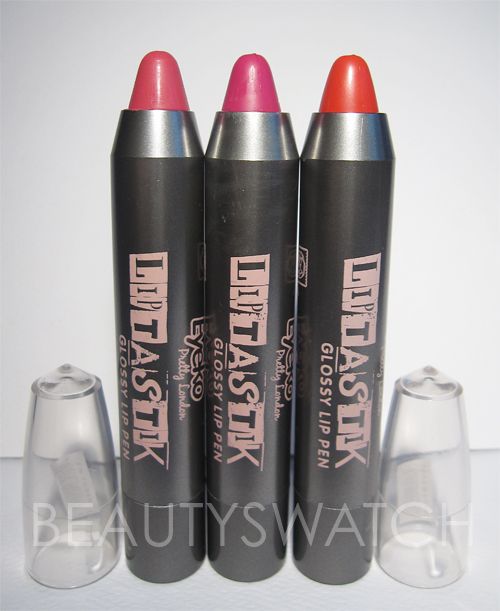 All swatches below on top of Bloom Natural Flavour Lip Balm.
Loud Mouth is actually a loud rosy pink (if that makes sense). I applied a very sheer swatch for a subtle finish.
Lip Lover is my favourite shade out of the three.
These products were sent for consideration.