Brand: Fusion Beauty
Range: LipFusion XL
Shade: Clear
Swatched by yours truly: akisa
Unlike other lip plumpers out there, LipFusion XL is meant to be applied as an overnight to plump your lips gently while your sleep.
LipFusion XL combines twice the pure active collagen of LipFusion's original plumpers with hyaluronic acid, and is designed to work with the body's natural water and swells the marine collagen-filling spheres 50 times larger.
Once applied, lips will swell continually for hours to visibly "fill" lines, boost volume, and keep lips moist.
Moderate tingling sensation.
Verdict: The plumping effect brought back the natural volume of my lips, which lasted throughout the evening.  By the morning, I have to admit it was hard to tell whether my lips were the same size as the night before, as my lip volume is enhanced naturally when I massage my lips as part of my face washing routine.  Having said that, I believe it does work due to the fact that the plumping effect lasts throughout the day even through meals.  If this is still around 10 years later, I think I will revisit this product again in my 40's as an alternative to injectables.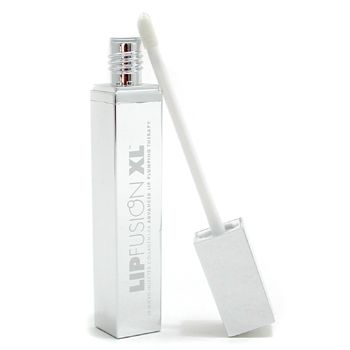 This swatch is based on a sample satchet.