Brand: Kit Cosmetics
Range: Lip Paint
Shades: Paint It Pink, Paint It Orange, Paint It Melon
Swatched by yours truly: Yishan
Kit Cosmetics Lip Paint is a lip lacquer that's super rich in pigment & very thick in consistency (thicker than OCC Lip Tar).
Combines in a squeeze tube packaging, and you'll need your own lip brush to apply as it doesn't come with one.
Available in 3 shades – Paint It Pink, Paint It Orange, Paint It Melon
Tip: When applying lip lacquers, start with a small dot on your brush & smooth out the colour on your lips.  Repeat using a small dot each time until you achieve the desired coverage / finish.
Verdict: Unlike OCC Lip Tars, you do need to layer it on until it becomes an opaque lacquer finish to achieve an even consistency.  Any less and it will look patchy.   Texture aside, the colours are definitely not for the faint hearted!  I recommend Paint It Orange if you like your lips to be no less than a hot neon orange, and it will give you a smoother finish than most orange lipsticks.  Paint It Pink didn't work for me, so I didn't swatch it – it was patchy and accentuated every little lip flaw.  I only recommend it if you have a pale lip tone & no issues with dryness.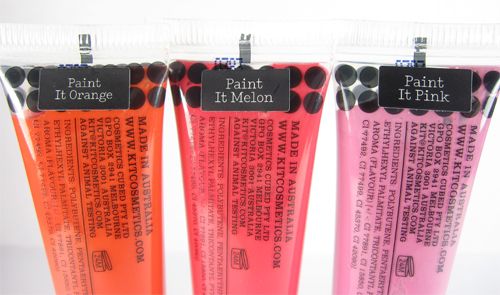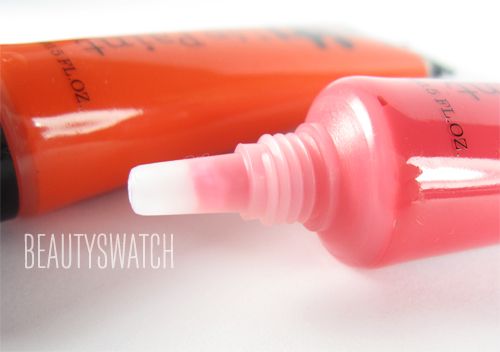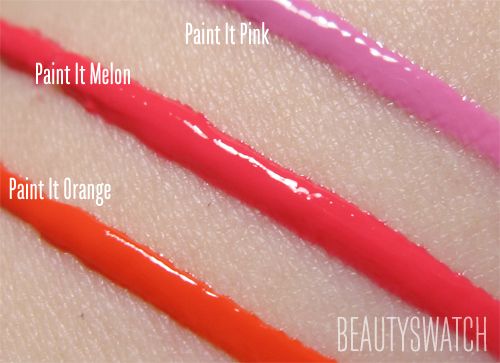 RRP: $17.95 AUD Available in Australia at Mecca Maxima & Kit Cosmetics.
These products were provided for consideration.