Brand: LUSH
Range:  Mint Julips
Swatched by yours truly: akisa
Made with castor sugar, peppermint oil, and sweet vanilla extract with added flavours that remind you of mint chocolate chip.
The sugary scrub feels a bit coarse, and around half of the sugar particles melt onto lips whilst exfoliating loose flakes.
Delectably delish & if you really want, you can even lick it off afterwards.  Personally I still prefer rinsing off as I'm not keen on eating my own lip flakes – even if they taste like mint choc chip.
Pros: Effective for removing lip debris that is ready to come off. Lips are left smooth, flushed and slightly plumped (from increased circulation & peppermint oil).
Cons: If you have severely chapped lips, this scrub can only do so much and you will still be left with stubborn flakes that won't budge.  Even when I apply gentle pressure, I find it leaves my lip texture vulnerable & loses its elasticity.
Verdict: Exfoliating lips with a scrub is more of a novelty in my personal opinion.  It's certainly not the only way or most effective way to exfoliate lips. That said, lip scrubs do come in handy if you need a quick "pick me up" to remove light debris from your lips.  I also recommend slathering on lots of lip balm after exfoliation to prevent lips from losing hydration.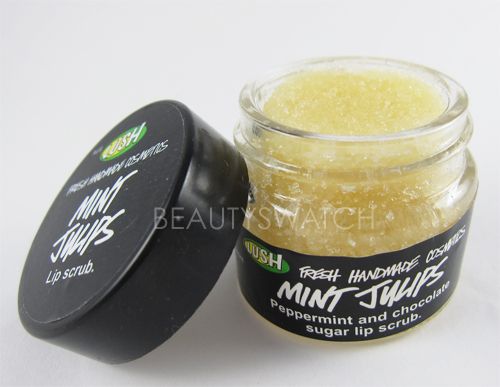 Before & After Mint Julips.
Both photos are taken with a layer of Maybelline Baby Lips Lip Balm.
Lips appear brighter & plumper.  But there is a stubborn chapped part that remained on my bottom lip (my right side).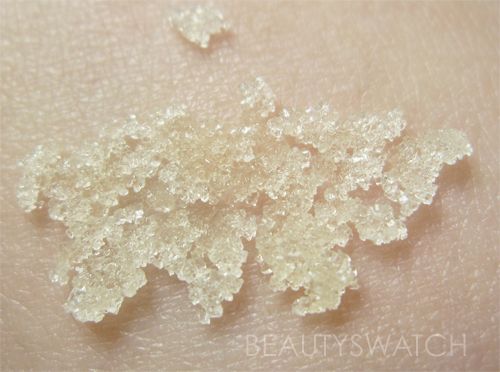 I purchased this product.