Brand: Models Prefer
Range: Moisture Lust Glossy Lipstick
Shade: Cupcake
Swatched by yours truly: Yishan
Models Prefer Moisture Lust Glossy Lipsticks are a sheer moisturising tint with a moist shine finish.
Available in 8 shades – Cupcake is a pretty & natural shade that gives lips a soft wash of petal pink.
Has a mild sweet scent, and contains Vitamin E and UVA-UVB filters.  Free of parabens, lanolin and perfume.
Texture is buttery & balmy and reminds me of Revlon Colorburst Lip Butters, but it's not as smoothing or as pigmented.
Verdict: Overall it's an affordable & simple everyday lipstick that gives lips a natural wash of colour with a healthy moist sheen. I also like how sleek & simple the packaging is.  Great for minimalists, school, or weekends.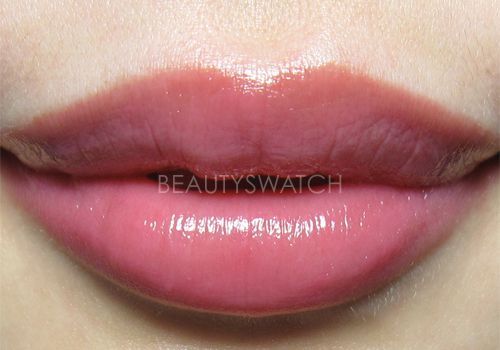 RRP: $11.99 AUD available at Priceline (Australia)
This product was provided for consideration.