Brand: Peripera
Range: Wonder of Lips
Shade: Chewing Orange #20
Swatched by yours truly: akisa
Looks bold in the bullet, but applies as a translucent tint. Glides silky smooth, but is a little streaky due to the moist formula.
Contains vitamin derivatives, vegetable oil to moisture lips.
Available in 23 shades, Chewing Orange is a light peach on my flushed lips, a contrast from the vibrant orange swatch on my arm!  Unfortunately it doesn't build up in pigment.
The new packaging has a floral design (which is on all their websites), but when my Pretty & Cute order arrived, I was disappointed to receive the old packaging instead, which features a really ugly geometric design and ugly font.
Verdict: Aside from the packaging mishap, I love how smoothly it glides and how the light peach brightens up my complexion. I'm keeping this as a daytime lipstick to pair with my "no makeup" makeup look.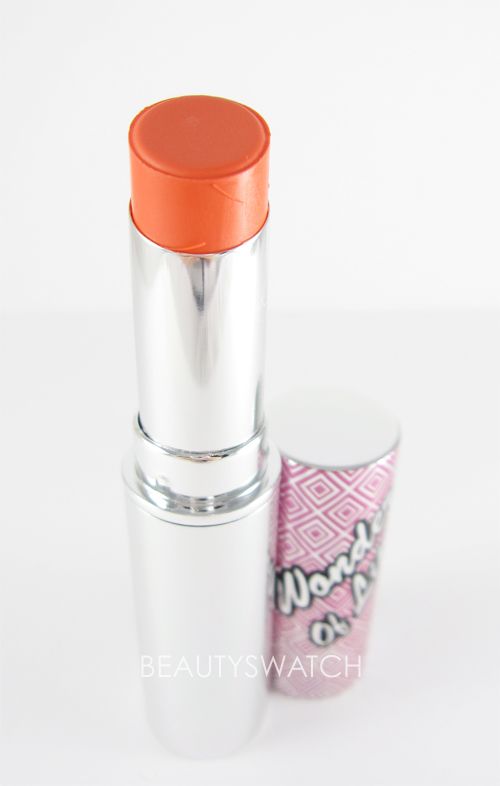 Although it glides smoothly, the sheer formula is impossible to produce even coverage even with a lip brush.  It might be a problem specific to light shades.
I purchased this from Pretty & Cute.