Brand: Violent Lips
Range: Temporary Lip Appliqués
Shades: Red Glitterati, The Leopard, Australian Flag
Swatched by yours truly: akisa
"The ultimate form of self-expression, the Violent Lips Collection offers a statement-making line of lip patterns that range from bold animal prints and fun polka dots, to sexy fishnets and picture-perfect Glitterati sparkle".
Lasts for 4 to 8 hours if applied correctly. Vitamin enhanced to give a smooth feel and glossy finish.
Customizable to fit lips of all shapes and sizes. Visit www.violentlips.com for a video tutorial on how to apply this to your lips.
Does not stain lips & best of all, the Red Glitterati didn't leave any stray glitters behind.
Application Tips: Work on one lip at a time, trim as close as possible to the visible lip surface area, and press the adhesive part firmly especially to the corners of your mouth to avoid the sticker lifting.  To remove, apply generous amount of baby oil & leave it for at 60-90 seconds, removing it with wet wipes or makeup remover wipes.  For stubborn left-over bits, I used a lip scrub but you can also try Ponikuta's tip of using her electronic toothbrush. Take special care around the corners of the lips to make sure the tattoo binds to your lip corners to avoid "lifting" on the corners.
Verdict: I did experience a little cracking, which is expected when you add a tightly textured tattoo with lips prone to stretching.  But overall, it was a bit of fun and surprisingly easy to apply.  With patience (plus following instructions) the tattoo removes relatively easily.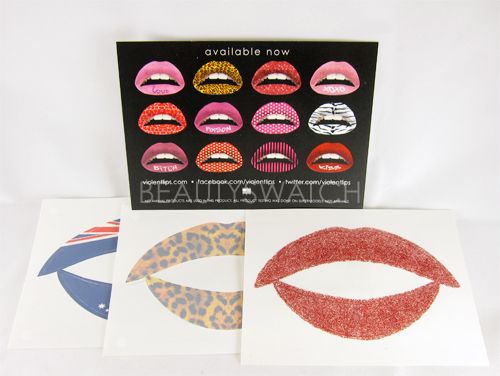 Click to enlarge lip swatches
(L-R): The Leopard, Australian Flag, Red Glitterati
I experimented with the width on Red Glitterati & it didn't work so well, creating a "curtain" on the insides of my top lip.
Best to trim exactly along the visible areas of your lip surface.
The textures were also slightly different for each pattern. The flag was the thinnest, and Red Glitterati was the thickest.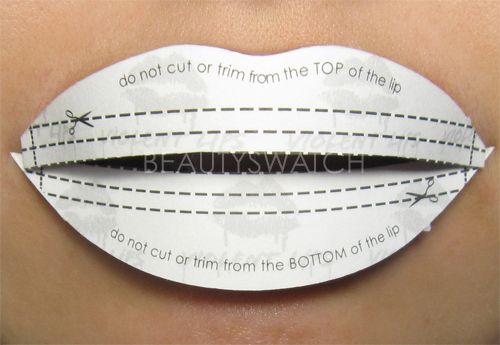 Click to enlarge instructions.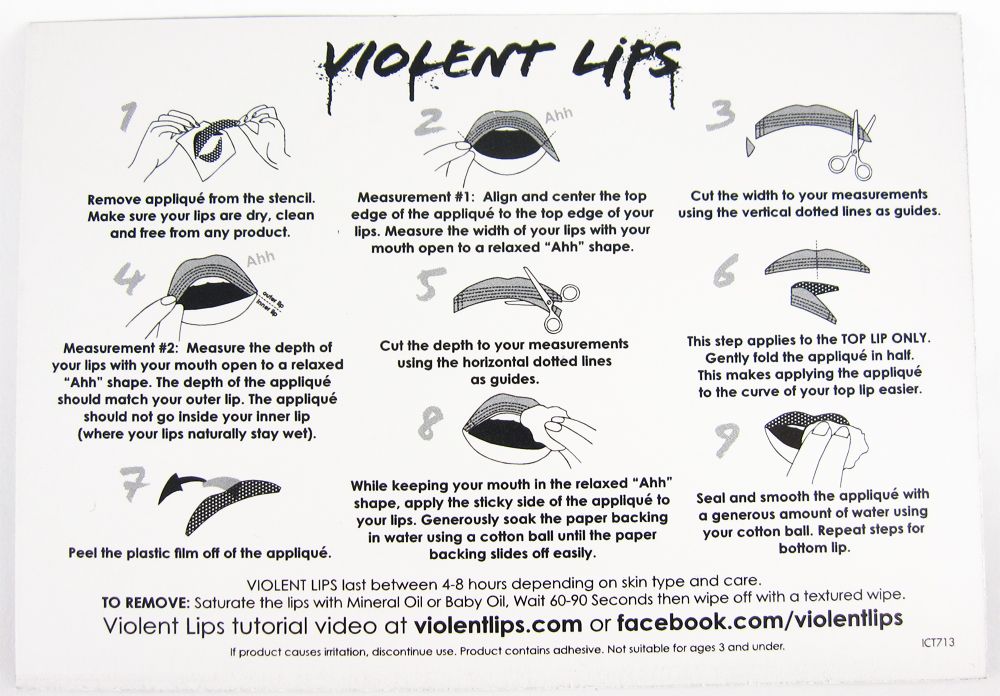 RRP: $14.95 AUD for a packet of 3
Available at Priceline.
These products were provided for consideration.