Brand: Face of Australia
Range: Divine Shine Lip Lacquer / Divine Shine Lip Plumper
Lip Lacquer Shades: Crystal Verve, Morning Mist, Cosmic Rush, Silk Fortune
Lip Plumper Shades: Sterling Blossom, Lavish Instincts
Swatched by yours truly: akisa
Lip Lacquer: Lightweight, high shine with light reflecting pearl pigments.  Enriched with natural emollients to moisturise and condition lips.
Lip Plumper: Formulated with cinnamon, ginger & menthol (plumping) and lanolin (smoothes lines) with light reflecting pigments for  a mirror like gloss.
Both formulas are light, non sticky, smoothing and moisturising.
The only drawback is that while it tastes mildly sweet (big tick), there is a mild trace of the pigment in the taste.
Link love: Check out Jacie's awesome swatch & review of the same range on NC25 skintone.
Verdict: A great everyday gloss for those who love a sheer wash of colour with shimmers.  My top picks are Crystal Verve and Cosmic Rush – and at only $10.95 AUD you can afford to get both!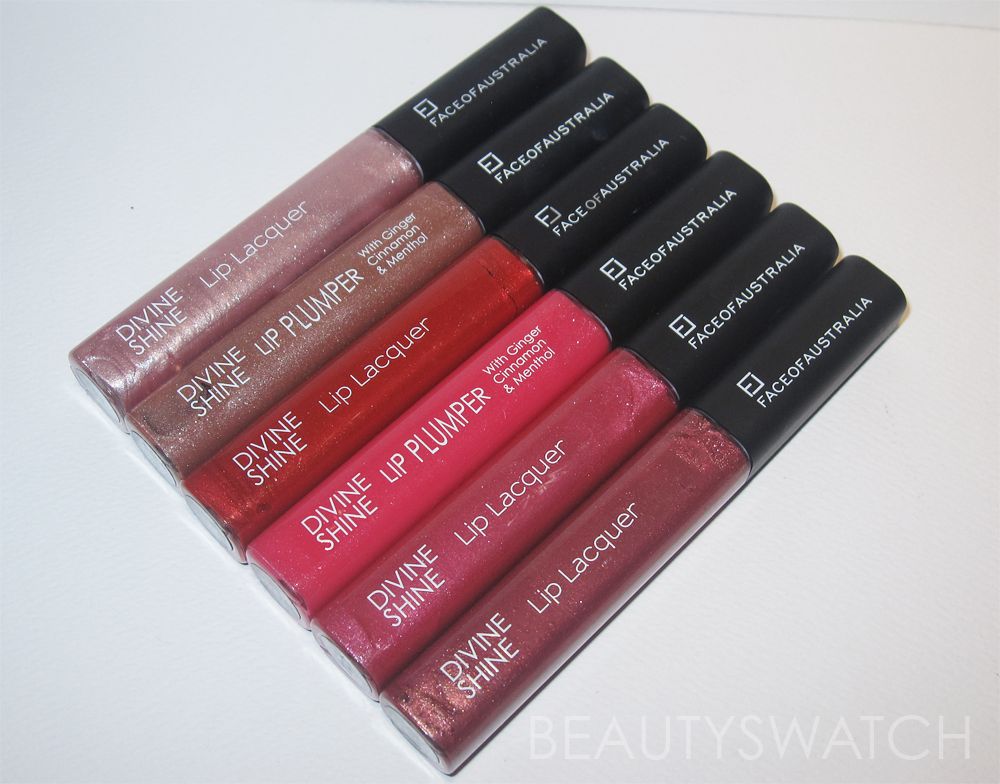 Click on the lip swatches to view enlarged image.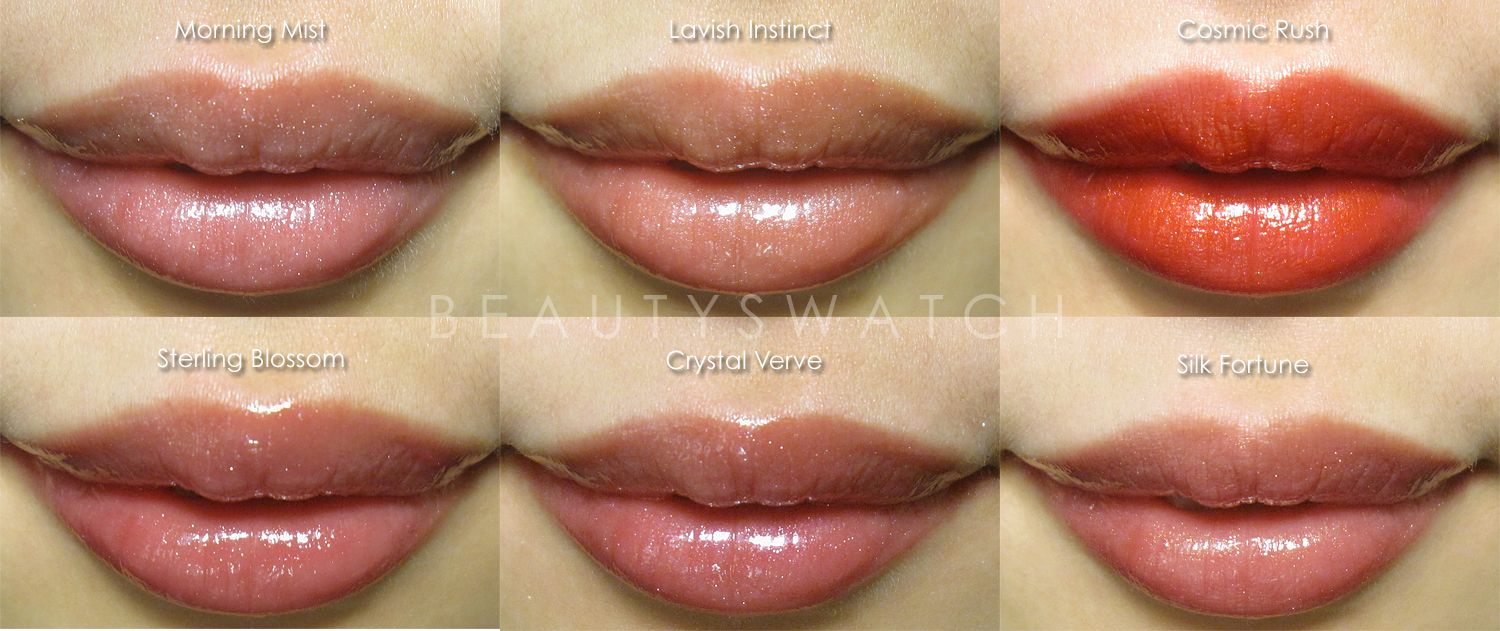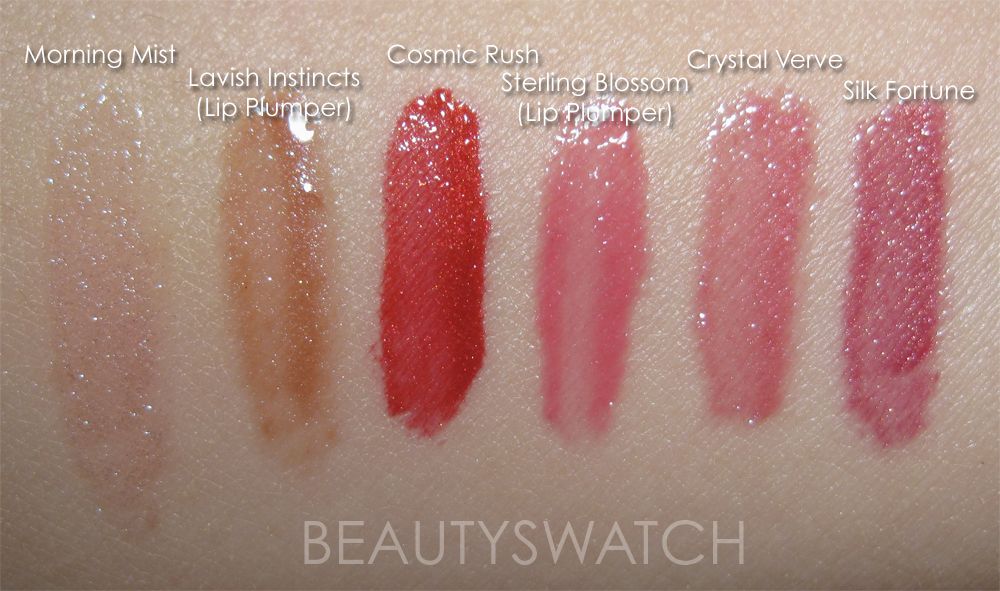 RRP: $10.95 AUD
Available at Priceline, Big W, Kmart and selected pharmacies
These products were sent for consideration.