Brand: Chanel
Range: Rouge Allure
Shade: Pirate #99
Swatchedby yours truly: Yishan
The new Rouge Allure range has been reinvented by Peter Philips, Creative Director of Chanel Makeup, with the new formula featuring a much higher concentration of pigment, combined with moisturising and antioxidant agents to keep lips supple and protected.
Available in 16 shades:
BEIGES: Evanescent, Pimpante
PINKS: Séduisante, Exaltée, Extatique
ORANGES: Enjouée, Excentrique
REDS: Incandescente, Coromandel, Pirate, Palpitante, Passion, Inimitable
BROWNS: Déterminée, Rouge Noir, Délurée
Mademoiselle Chanel's signature vermillion red lips were the inspiration behind the 6 shades of red in this range, so that you too can find your signature red lip.
Further to yeseterday's review of shade Excentrique, today I have Pirate, a deep blue-red
The creamy formula applies flawlessly on lips – even with or without lip balm.  The pigment is so concentrated that not even a generous layer of lip balm will tone it down.  Wear it with lip balm for a juicy finish & extra moisture.  Or wear it directly on lips for a creamy demi-matte finish that feels snug on lips.
Comes with a "one click release" packaging so your lipstick is safe on the go.
Unlike many pigmented creamy lipsticks, this one is surprisingly easy to apply & you don't really need a lip brush for a flawless application.
Verdict: Whilst I'd be happy with only a handful of nude or orange lipsticks, there's something about red lipstick that I can't seem to get enough of.   What I love about Pirate is that the blue tones fused with the deep red makes my skin and teeth instantly look brighter and more "done up", the same reason I am drawn to deep plum/berry lips.  As I mentioned yesterday, the finish is absolutely flawless – concentrated colour with no accentuation of lip lines, and lips feel and look "dressed up" in just a few sweeps.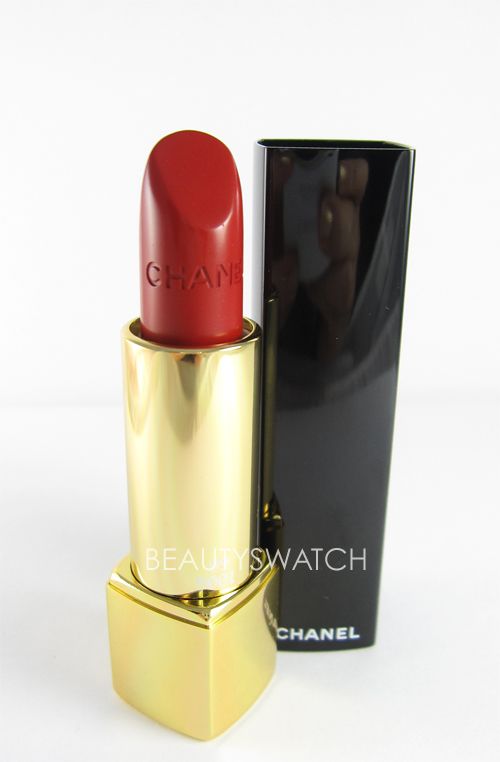 Swatched on a layer of Maybelline Baby Lips without lip liner.
I have a few minor lip flakes hiding in this pic, but they are all smoothed out by a combination of the lip balm & creamy moisturising texture of the lipstick.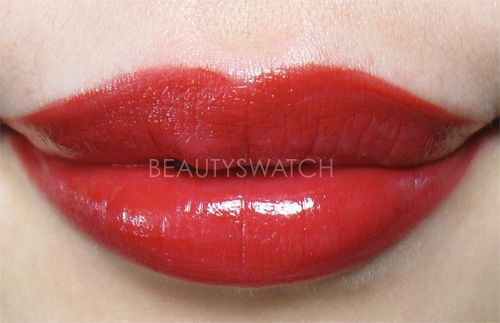 The lipstick is an identical match to the lip liner Rouge Profond.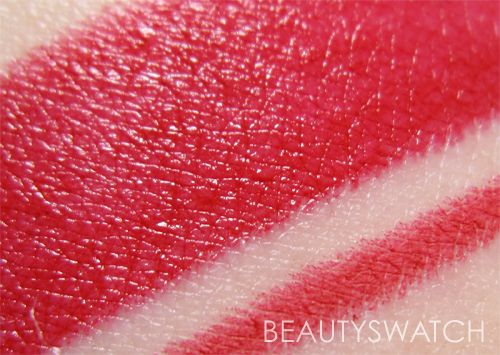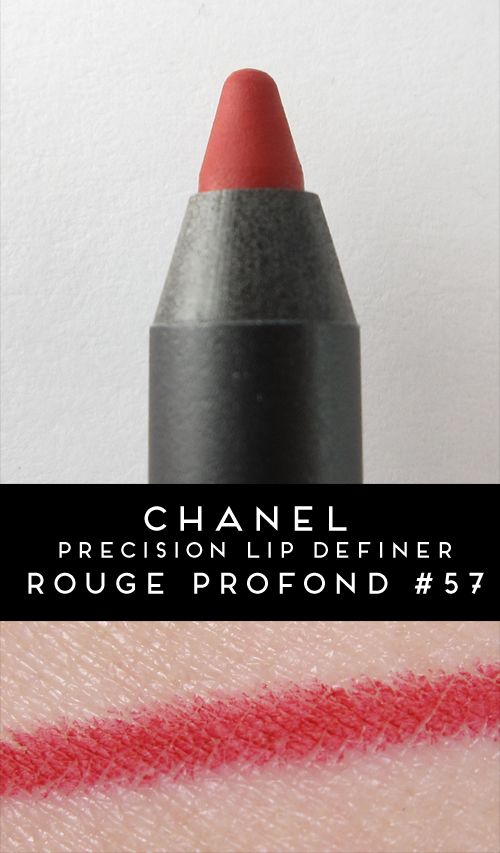 Le Crayon Lèvres Precision Lip Definer is available in 4 shades – Fuschia, Orange, Rouge Profond, Rouge Noir
RRP: $50 AUD (Rouge Allure), $44 AUD (Le Crayon Lèvres Precision Lip Definer)
These products were provided for consideration.
2 Responses to "CHANEL Rouge Allure – Pirate #99 – Reviews, Photos, Swatches"