Brand: Chanel
Range: Rouge Coco Shine
Shades: Fiction & Dialogue (Avant Première de Chanel Collection for Spring 2013)
Swatched by yours truly: Yishan
From the 1930s and throughout her life, Mademoiselle Chanel was courted by film directors in both France and Hollywood to create costumes for some of the most beautiful stars of the time.  Collection Avant-Première is Peter Philips' homage to the classic movies which showcased her creations. Rouge Coco's are a collection of contemporary, feminine lip colours styled on the philosophy of Mademoiselle Chanel: easy to wear and free of constraint.
This year, Rouge Coco Shines have reached a new level of vibrancy with 30% more pigment in a melt-away texture, with new shades in deeper colours in the signature semi-transparent moist shine finish.
The secret to the gentle moisturising formula is Chanel's Hydratendre complex that softens and plumps lips for a healthier fuller apperanace.
More sophisticated than a lip tint or sheer lipstick, Rouge Coco Shines stay put really well, gently dressing the lips with a veil of colour that has minimal slip or transfer.
The Spring 2013 collections has added 8 new shades to the range that offer surprising coverage for a lip shine – Ingenue (golden beige), Interlude (intense coral peach), Saga (limited edition, tender pure pink), Suspense (fuchsia with pearl finish), Fiction (garnet plum with golden pearl), Synopsis (icy brown), Scénario (pure red brown), Dialogue (intense red)
Verdict: I must admit I was slow to catch on the Rouge Coco Shine bandwagon when it first launched, as I found the previous colour range very subtle for my skin tone and taste.  Now that the range has new pigmented shades, I am totally hooked on how easy it is to wear for both work and weekends, making my lips looked polished without looking over done up or dressed down.  Best of all, it disguises lip flaws effortlessly leaving no sign of any dryness or stubborn flakes.  Fiction is the perfect trans-seasonal plum shade for easing your way into a deep wine lip this winter.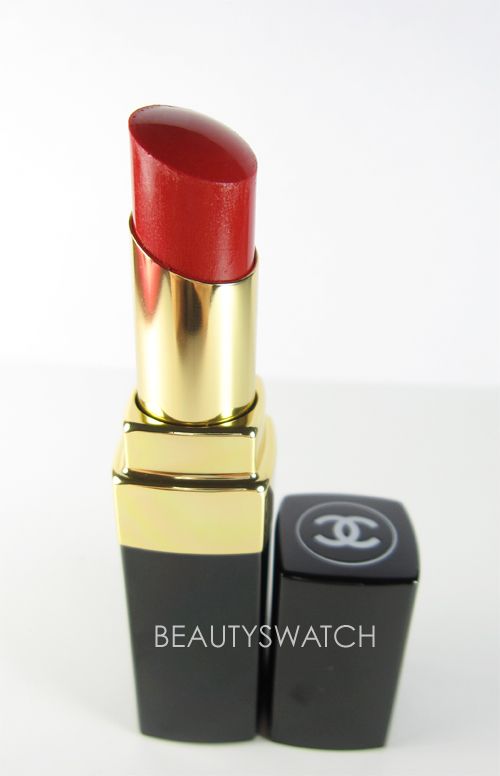 Dialogue 84 – classic red
Fiction 81 –  berry red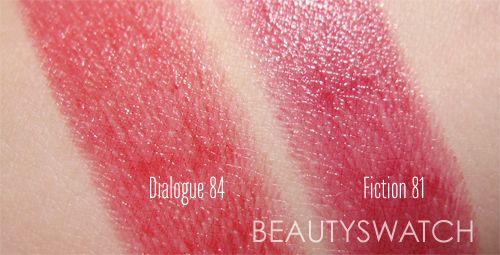 RRP: $50 AUD
These products were sent for consideration.
5 Responses to "CHANEL Rouge Coco Shine – Fiction & Dialogue – Reviews, Photos, Swatches"