Brand: Chanel
Range: Rouge Coco Shine
Shade: Secret 85
Swatched by yours truly: Yishan
Chanel Rouge Coco Shine's are renowned for their comfortable, translucent moisturising formula that's available in both sheer and more recently pigmented shades that are packed with 30% more pigment.
The secret to the gentle moisturising formula is Chanel's Hydratendre complex that softens and plumps lips for a healthier fuller appearance.
More sophisticated than a lip tint or sheer lipstick, Rouge Coco Shines stay on well considering it's a sheer lipstick, gently dressing the lips with a veil of colour that has minimal slip.
Secret is from the sheer range and is a peachy beige that gives a translucent milky nude finish on my lips, an effect I often get with beige tones.
Verdict: I recommend Secret for pale lip tones, as it's not so forgiving on pigmented lips especially if you also have lip lines like I do.  That said, no one really looks up close to my lips except for all you readers of Beauty Swatch.  At arms length, the overall nude effect is really alluring as it looks like a soft plush nude veil that glistens in light.
I photographed this the same day as the Rouge Allure Moiré lipsticks I posted earlier this week, which goes to show you can hide a multitude of lip flaws with the right shade of lipstick and formula.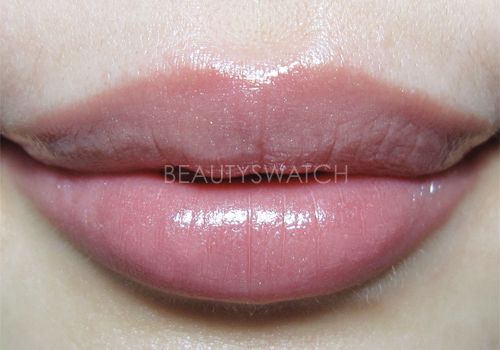 RRP: $50 AUD
This product was provided for consideration.