For the longest time I used to be complacent about my brittle and fragile soft nails.  The ladies at the nail salon would take one look at my nails & recommend all sorts of nail strengtheners to me – Revitanail, Orly Nailtrition, and some French brand I can't recall now – I've tried them all with varying levels of success.
Orly Nailtrition worked the best for me, but the thing that didn't appeal to me with all these products was that you needed to religiously apply it for several days consecutively without applying nail polish.  It's hard to stick to such a routine when surrounded by such well-polished blogger friends.
As Coco Chanel famously quoted, "there is no such thing as ugly women, only lazy ones" – I clutched onto the hope that the same could be said about nails.  I may not be born with photogenic & strong nails, but I was determined to make the best of them.
So I google searched around for alternative remedies & stumbled onto a DIY nail strenghtening routine.  In fact, I found so many DIY recipes that I wonder how I didn't manage to find them before.  Some recipes involved a concoction of several nut oils, but I thought I'd start with castor seed oil and work my way up.
I bought my castor seed oil from Garden of Wisdom, as recommended by Jenny from My Funny Valentine.   I bought the 8 ounces bottle, which cost only $5.85 USD excluding shipping.
Review



The oil is clear and is incredibly viscous making it easy to over-apply if you're new to it.  With practice, I'm now much better at controlling just the right amount of oil my nails need.  If there's any excess I just apply it to the back of my hands or other dry bits.
Absorbs surprisingly quickly & leaves absolutely no residue.
It doesn't feel as moisturising as cuticle oil, but it actually provides long lasting moisture & improves the appearance of my cuticles. I only need to apply it once in the morning and my cuticles still look respectable by the end of the day.
Smells very seedy (no pun intended).
Results
If you're using it for the very first time, it will require daily use over a week to see initial results
By the first week, my nails regained their healthy colour with a strong white edge
By the second week, my nails were noticeably stronger and firmer especially when I was filling them.
My manicures lasted 1 day longer than usual, and my nails were more resistant to chipping. Which also meant I could grow them slightly longer.
My cuticles improved significantly compared to even when I used cuticle oil daily.
I wasn't immune to peeling nails however, but given how far they have come I ok with it.
I can get away with a week without it, but by 2 weeks my nails don't feel as strong as they did before with regular use.
Verdict
I can't highly recommend enough castor seed oil for those with weak nails.  My nails have never been stronger, and I love the fact that I can apply this oil over a manicure instead of having to restrict myself to manicure-free days to revive them. Castor seed oil isn't exactly the most exciting oil out there, and certainly isn't the most moisturising.  When I have some down time, I would love to experiment with adding other oils (eg. Avocado Oil, Apricot Kernel Oil) to it to make my own DIY cuticle oil, but I haven't quite found the right packaging to mix the oils.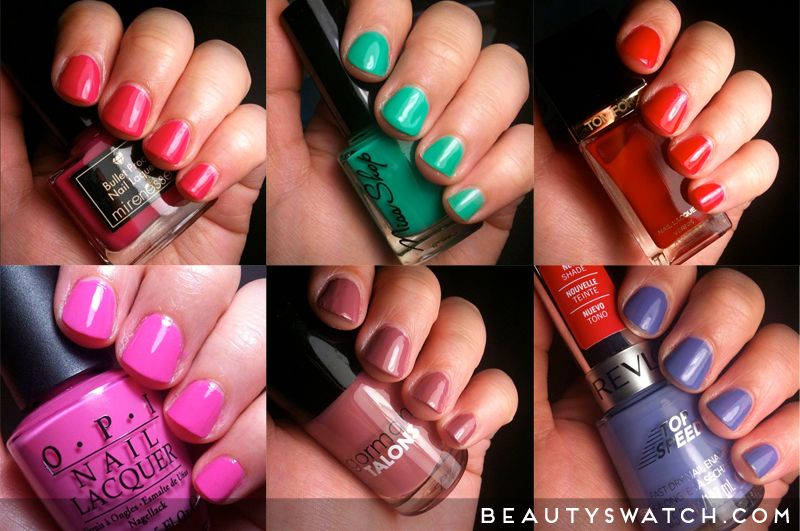 Feeling very nail happy!
If you know of any bottles that would be perfect for storing DIY cuticle oils I'd love to know!
13 Responses to "Best DIY Nail Strengthener. Ever."