Brand: Fresh
Range: Sugar Lip Treatment SPF 15
Shade: Coral
Swatched by yours truly: Yishan
A cult favourite amongst beauty junkies, Fresh Sugar Lip Treatments are scientifically proven to keep lips moisturized for up to 6 hours after initial application, guaranteed to give smoother softer lips and prevent dryness.
Transforms lips into juicy pillowy cushions, thanks for a blend of repairing oils (rich in plumping essential fatty acids) and waxes with real sugar (a natural humectant to retain moisture) and vitamins A, C and E for anti-oxidant protection.
Coral is a reddish coral.  Although coverage is buildable, I find it best worn sheer, as over application tends to transfer onto teeth & cups etc.
Texture is incredibly buttery & waxy at the same time, and the bullet is often left looking like whipped butter after I'm done applying.
You only need a small amount & press your lips together to blend.  Over applying can lead to a "ring" effect around your lips due to the slippery finish, and losing half of it onto your cup!
It's not only citrus in scent, but there's also a distinct waxiness in the taste too.
Free of petroleum, mineral oil and lanolin.
Verdict: I can confidently say that the hype & scientific claims are all true. I apply this 2-3 times a day, and I find the moisture lasts me throughout the whole day and my lip flakes don't appear until they are ready for "turnover" after a good 3 days.  My only gripe is the waxy taste and the tendency for it to slide & transfer onto teeth and cups.  But as I value moisture over lasting power, this is currently my daily go-to lip product for the office.  Especially when I need to keep my lips in condition for a swatching weekend ahead!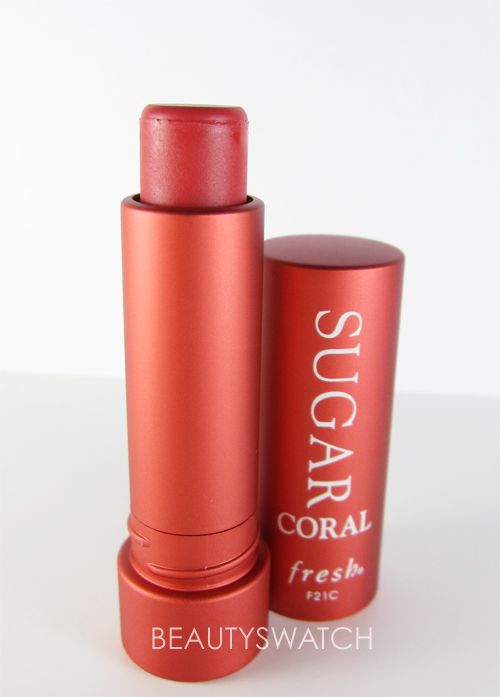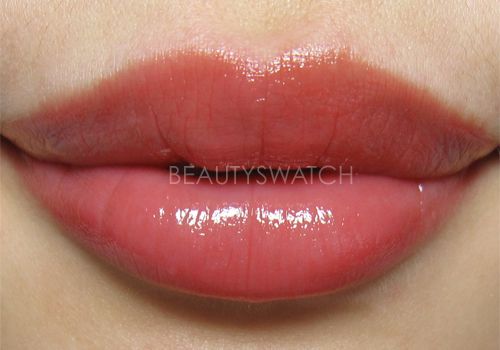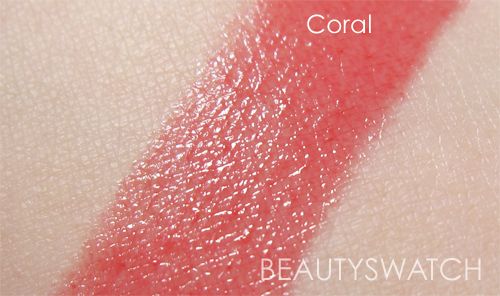 I purchased this product from Sephora.

2 Responses to "FRESH Sugar Lip Treatment SPF 15 – Coral – Reviews, Photos, Swatches"