Brand: Holika Holika
Range: Heartful Moisture Lipstick
Shade: Fresh Orange OR210
Swatched by yours truly: akisa
Heart-shaped lipstick that's high in moisture with bold pigments for a statement lip.
Contains essential oils (sweet orange oil, grapefruit oil, olive oil) to protect and nourish lips and provide long lasting moisture.
The heart shape also makes it super easy to define the cupids bow.
I find the texture quite high maintenance, as it is very streaky, with a tendency to sink into lip lines.  From afar, it somehow manages to look like a flawless juicy bold lip lip, but the streakiness is noticeable close up
Can be worn both sheer or pigmented, but based on the above it's much easier to wear it sheer.
Tip: Apply generous layer of a smoothing lip balm, and layer on the lipstick with a brush.  Let it sit for a while, and the streaks will disappear once it has melted onto the lips.
Verdict: Love the colour, dislike how high maintenance it is. Personally I'd choose MAC's Sheen Supreme Lipstick over these, as they have the same pigment and moisture but have more grip, giving more even coverage.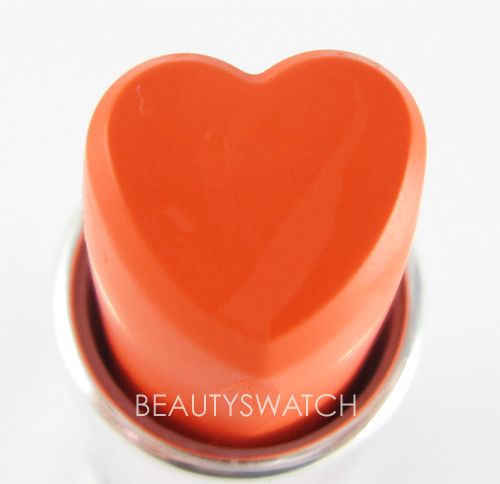 This was swatched the 2nd time on a "good lip day".  It's actually quite streaky & sinks into lip lines.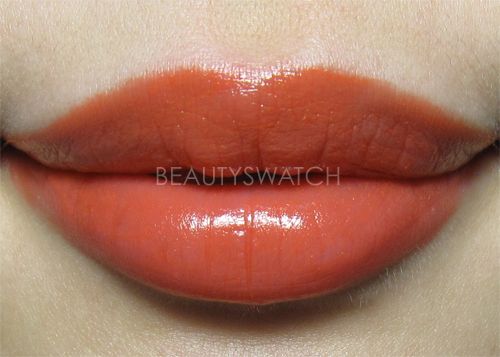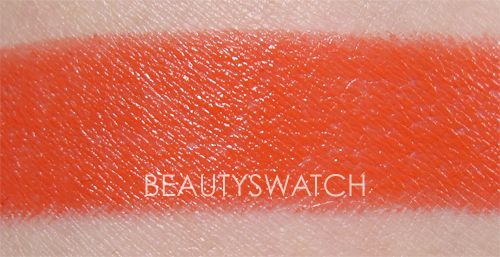 I purchased this from Pretty & Cute.
2 Responses to "HOLIKA HOLIKA Heartful Moisture Lipstick – Fresh Orange OR210"