Brand: Illamasqua
Range: Lipstick
Shade: Kontrol
Swatched by yours truly: akisa
Kontrol is a striking deep blue violet launched as part of Illamasqua's Theatre of the Nameless Collection, inspired by a heady mix of opulence & decadence.
Creamy moisturising "non slip" finish that's much more comfortable to wear than other matte shades.
When worn sheer, it has more of a blue tone which transforms into deep violet when layered on as I have done below.
Verdict: Although Kontrol is not for the faint hearted, I highly recommend Illamasqua as the go-to brand for deep lipstick shades (I'm talking deep wines, deep purples etc.) as those from many other brands tend to "slip" and looks patchy.  Patchy wine lips is not cool.  With Illamasqua lipsticks, you can guarantee even coverage that's durable and doesn't budge. Plus if you have a steady hand, you won't even need a lip liner as it's so pigmented.
Applied directly on lips – no lip balm.
I love how this striking shade compliments the plum eye and cheek makeup below.
[Image: Illamasqua.com]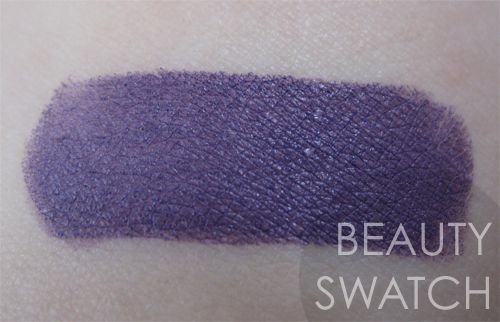 RRP: $39 AUD
This product was sent for consideration.
3 Responses to "ILLAMASQUA Lipstick – Kontrol"