Brand: Lancome
Range: Color Design Lipstick
Shade: Ooh La La! (Metallic)
Swatched by yours truly: Yishan
Believe it or not, this is my first Lancome Color Design Lipstick and I'm really impressed by its moisturising full coverage formula that has great 'grip' and an emollient finish that revives a flat looking pout.
Infused with soothing ingredients, it feels soft, sits comfortably on lips and the rich pigments are transfer-resistant meaning it will last well throughout the day.
Ooh La La! is described as a "metallic raspberry golden rose".
Available in cream, sheen, shimmer, metallic and matte.
Verdict: It only took one application to achieve full coverage, and the raspberry tones blended seamlessly with my flushed lip tone and faded gracefully through the day.  It looks bronze in the bullet, but the raspberry tones become more apparent once it sets on lips.  Normally I'm not a fan of metallic finishes, but this adds a lustruous dimension without making lips look aged. I recommend Ooh La La for very pigmented lips or medium/dark skin tones.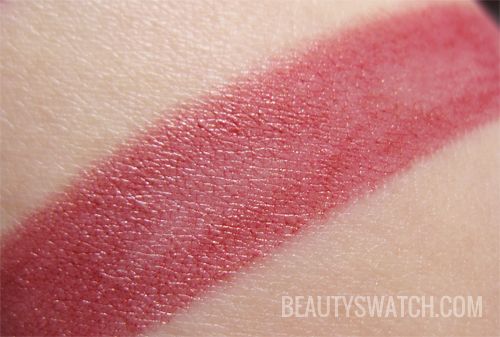 I got this as part of a Gift with Purchase, but it's avaliable on Lancome counters.