Brand: Lancome
Range: Rouge in Love
Shade: 163M Dans ses Bras
Swatched by yours truly: akisa
Rouge in Love, is a long-wearing lip colour that is featherlight, and melts on application, providing lips with long-lasting moisturising comfort and juicy shine.
Available in 21 shades, the collection is categorised into three groups Jolis Matins (fresh shades for daytime wear), Boudoir Time (pop shades for cocktail hour), and Tonight is My Night (deep shades for night wear) to make it easier to decide on a shade.
I highly recommend trying at the counters before buying online, as Rouge in Love looks very different on everybody.  When I attended the Rouge in Love launch in Melbourne, a few of us tried shade 159 and it looked completely different across 5 bloggers (ranging from hot red, coral red to pink coral).
163M is a raspberry red that can turn blue-toned or warm-toned depending on your lip & skin tone.
Verdict: For the first time in a long time I am tempted to buy several shades within one collection.Next on my wish list is 159B (Rouge in Love), 350B (Rose Boudoir) and 353M (Rose Pitimini / Roses in Love).
Note: Some shade name seems to be different in US & Australia, but the shade numbers are the same.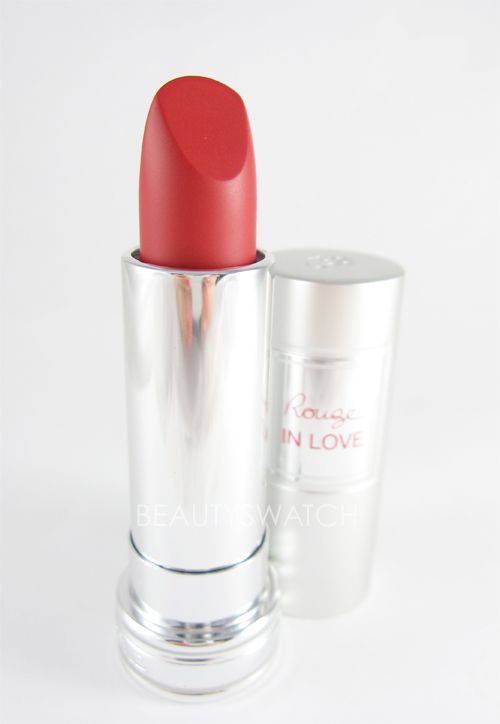 Pigmented lipstick with juicy shine seem to be the current trend!
RRP: $45 AUD
This product was provided for consideration.
4 Responses to "LANCOME Rouge in Love – 163M Dans ses Bras – Reviews, Photos, Swatches"