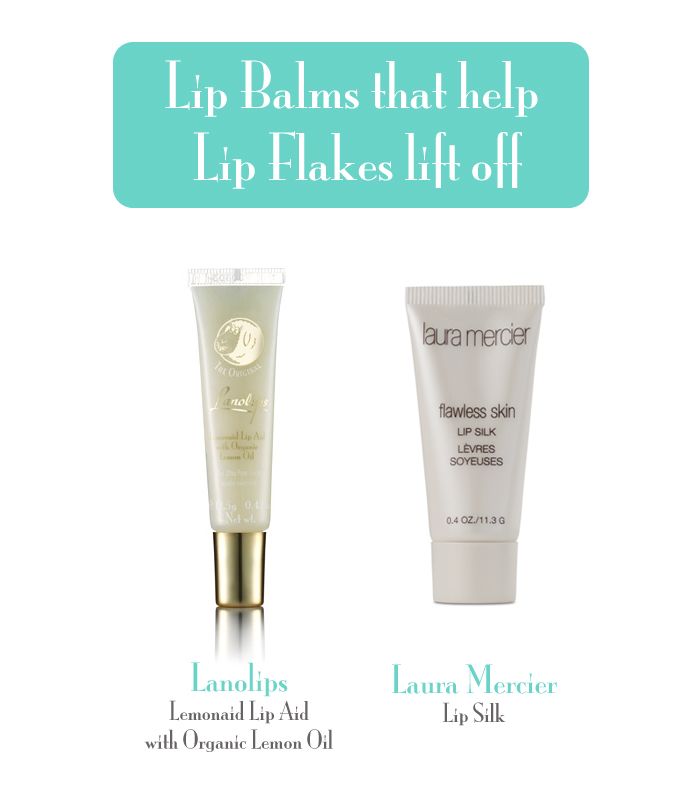 For those of you that are prone to dry lips & lip flakes – did you know that lip flakes that do not come off easily in the shower should be left alone?  It's because the new layer of skin underneath is not fully developed & needs more cell renewal time before the lip flake is ready to lift off.
If I'm eating heathily, drinking lots of water & diligent with lip balm, my natural lip exfoliation cycle seems to be around 2-3 days.  In other words, my lips stay flake-free for a solid 2 days before they start becoming ready for exfoliation.  But on days where I've been slack or the weather is dry, my lips are flaky for a whole day or two before it gets better.
Usually I resort to my trusted Dr Lipp Nipple Cream at night for the lip flakes to melt off by the morning, but sometimes a gal needs beauty products for days when you want to speed things up. That's when I call upon these two products that actually break down lip flakes & help them to lift off.
Lanolips Lemonaid Lip Aid with Organic Lemon Oil ($15.95 AUD)

I've featured this previously – it's a clear shimmery rich lip balm that contains citric acid (from organic lemon oil) to naturally exfoliate lip flakes whilst the 70% Ultra Pure Medical Grade Lanolin nourishes and prepares the new lip surface to make its debut.  The shimmery finish makes it great for days you want to take a break from lipstick.
Laura Mercier Lip Silk ($35 AUD)

Believe it or not, I first tried this 10 years ago and I got so hooked that I finished 2 tubes of it before I decided to stop such an expensive habit.  It's a night treatment that contains a very mild dose of salicylic acid to break down lip flakes & also soften the look of fine lines and wrinkles.  The texture is very silky and doesn't leave any residue, so you don't have to worry about wasting lip balm on your bed sheets.
We have lift off!
Once your lip flakes are ready to lift off, the best ways to remove them naturally are:
After washing your face or a shower, using a wash cloth or your fingers.
Using a wet wipe during the day
Slather it on & sleep on it to give your lip flakes a chance to lift off.
These products were provided for consideration.
8 Responses to "Lip Balms that help Lip Flakes lift off"