Brand: Maybelline
Range: Baby Lips Loves Color
Shades: Cherry Kiss, Berry Crush, Rose Addict, Pink Lolita
Swatched by yours truly: Yishan
For the longest time, I have been wishing that Maybelline would release tinted versions of their flavoured Baby Lips.   Finally they have released 4  new tinted shades – Cherry Kiss, Berry Crush, Rose Addict and Pink Lolita.
They are a sheerer than I hoped for, but is perfect for those who like to keep things subtle.
The reason I love Baby Lips so much is because it's a great daily lip balm that's light in texture, gives a healthy sheen, contains SPF20 and looks great under most lipsticks – all for only $3.95 AUD.
The only setback is that it's not rich enough for severely dry lips, or as an overnight treatment.
Verdict: I keep one in my bag, one on my "swatch station" and my blogging desk, and have a few more in my drawer as backups.  Also perfect for girls that are a few years off from being allowed to wear lippies, and want to enhance their lips without looking too grown up.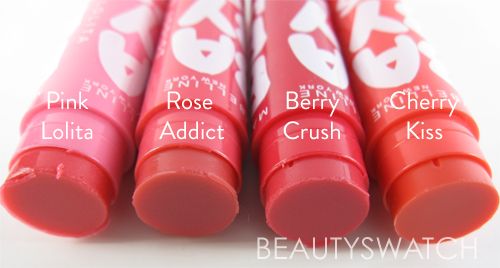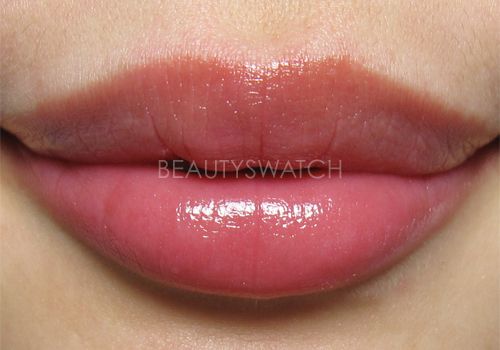 Berry Crush
These products were provided for consideration.
6 Responses to "MAYBELLINE Baby Lips Loves Color – Reviews, Photos, Swatches"