Brand: Maybelline
Range: Color Sensational Lip Color
Shades: Rosy Dream, Juicy Bubble Gum, Juicy Pink, Mauve Diamonds, Sugar Plum
Swatched by yours truly: Akisa
Maybelline have added 10 new shades to the Color Sensational range, which I've spread over 3 posts.  This post is part 2 of 3, and is all about pinks & mauves.
The new shades are translucent & lightweight, but feature the signature nourishing feel.
Tastes fruity & juicy, reminds me of fruit chews like Starbursts candy. One of the YUMMIEST lipsticks I've tasted to date.
Verdict: Props to "Juicy Bubble Gum" – a blue pink shade that's just blue enough to look like candy pink but not too blue that it clashes against neutral/warm skintones. For something more subdued, "Juicy Pink" is a modest & wearable everyday pink.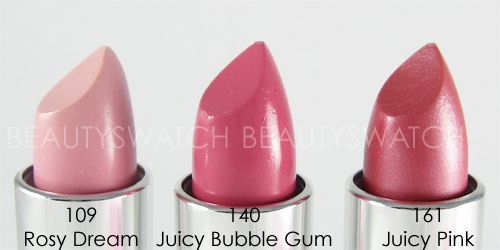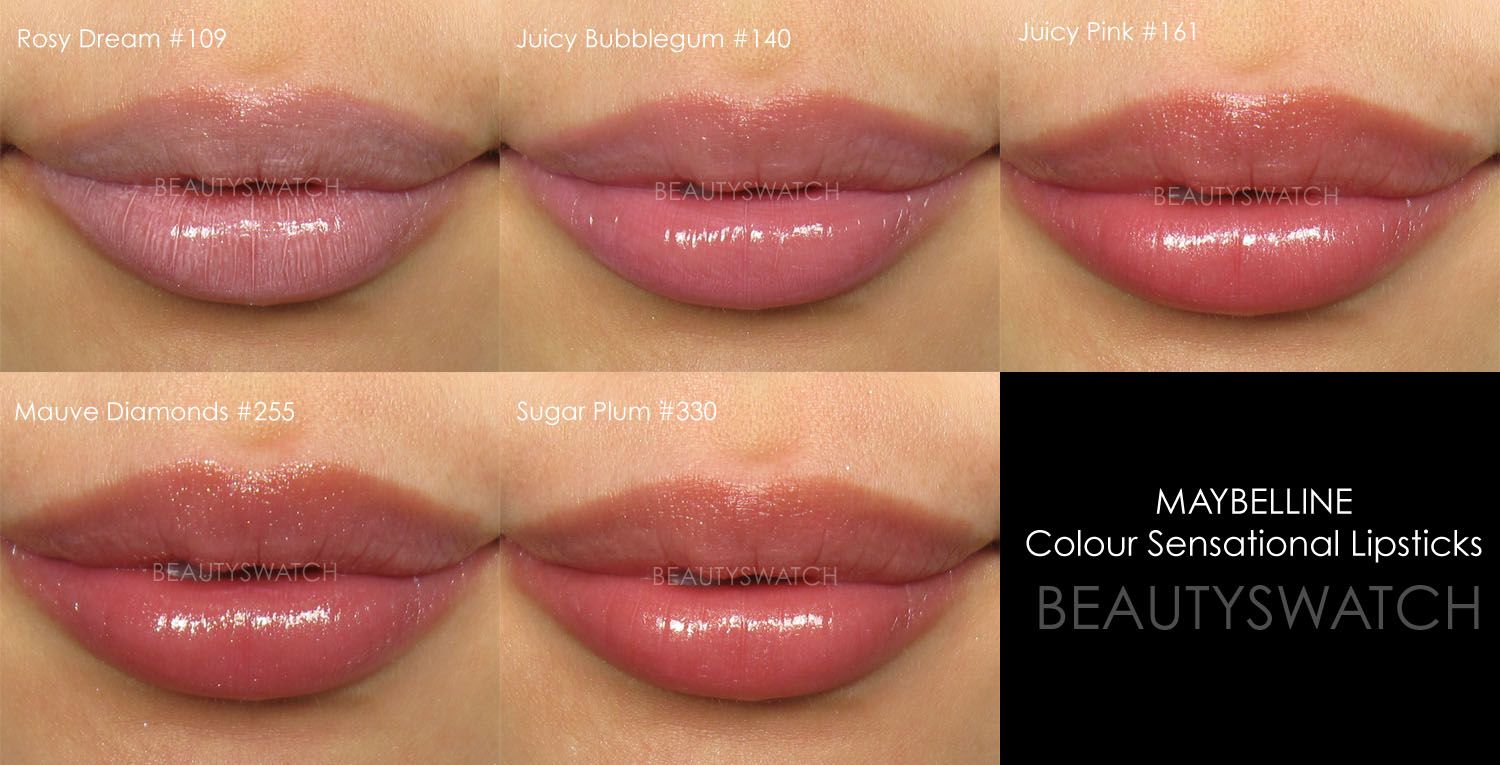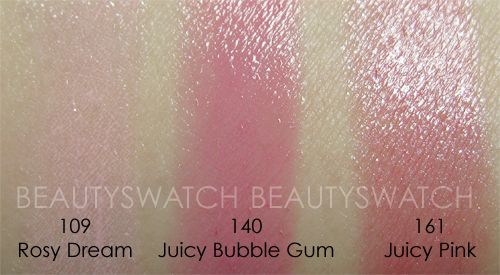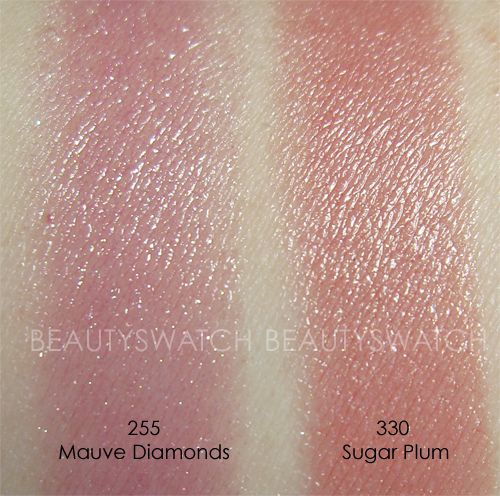 These products were provided for consideration.
2 Responses to "MAYBELLINE Color Sensational Lip Color – Rosy Dream, Juicy Bubble Gum, Juicy Pink, Mauve Diamonds, Sugar Plum"