Brand: Nars
Range: Pure Matte Lipstick
Shade: Bangkok
Swatched by the lovely: Stef (click to read her review!)
Click here to view the swatch of 'Vesuvio' (red) from the same range.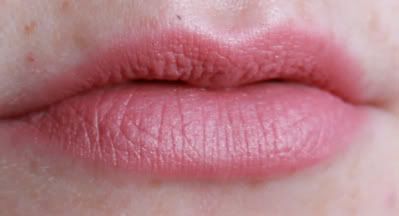 Stef received a comment on her blog post suggesting matte textures may not suit lighter shades. What's your verdict for a rosy matte shade?
No Responses to "NARS Pure Matte Lipstick – Bangkok"