Brand: Rimmel
Range: Kate Moss Lasting Finish Lipstick
Shades: 04, 05, 06, 07, 11, 12, 14
Swatched by yours truly: akisa
Available in 9 shades, these lippies are creamy, highly pigmented with a light reflecting sheen for added dimension.
I'm loving the chic, matte black packaging with Kate's signature & embossed Rimmel logo. It's one of the best packaged drugstore lipsticks I've seen to date.
The grip in the creamy texture hugs lips & lines very snugly, so be sure to wear over a smoothing lip balm for a smoother finish & longer lasting moisture.
It's not everyday that I am impressed with so many shades in the same collection, but all six shades swatched beautifully on my flushed lips with no streaks or variations in texture (as can be the case with different pigments). Even #04 didn't show any signs of sinking into lines, a trait often found in deep purple / wine shades.
Verdict: Highly recommend the nudey shades in the range (7 & 14), and the mesmerizingly seductive deep red (11). 12 is also a great pick for channeling 2012's Pantone Color of the Year – Tangerine Orange.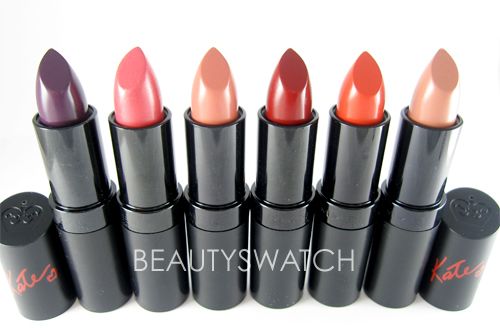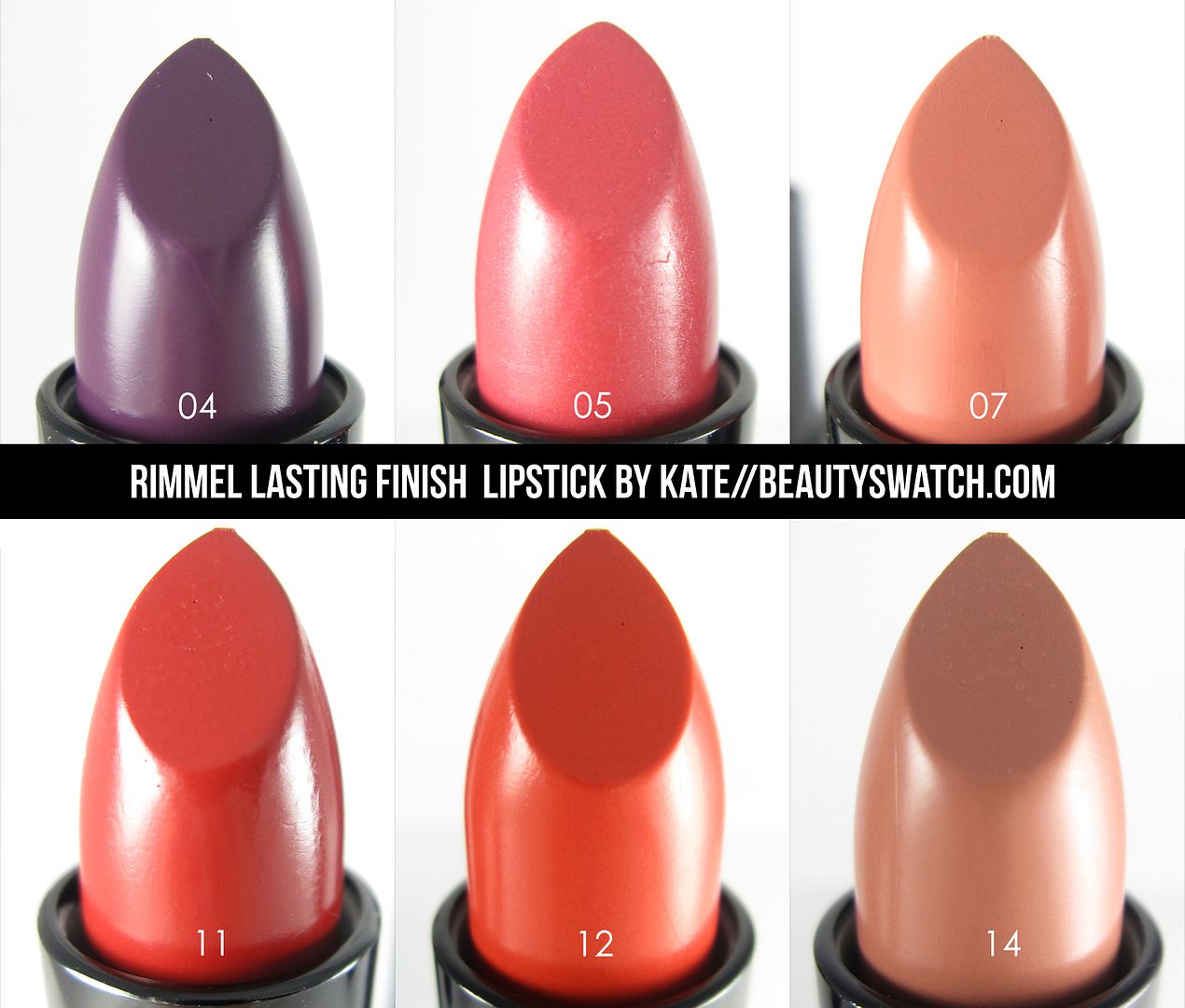 Swatched over a thin layer of Maybelline Baby Lips Lip Balm.
I swatched #04 on a different day to the other swatches, and my lips weren't 100% that day – not the fault of the lipstick.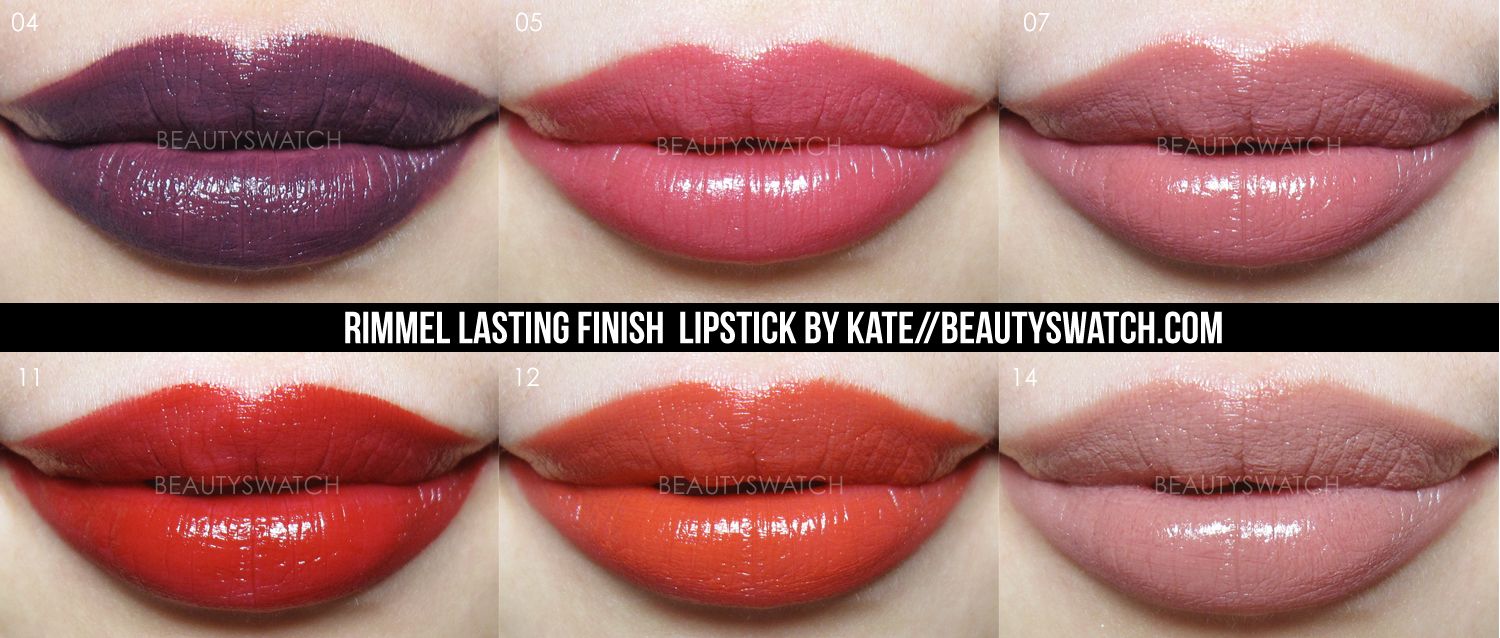 RRP: $11.95 AUD
These products were provided for consideration.
9 Responses to "RIMMEL Kate Moss Lasting Finish Lipstick – 04, 05, 06, 07, 11, 12, 14 – Reviews, Photos, Swatches"