Brand: ASAP
Range: Pure Mineral Lip Colour
Shades: One, Three, Six
Swatched by yours truly: Yishan
ASAP Pure Mineral Lipcolours are a cosmeceutical mineral lipstick that conditions lips with Vitamin E, avocado, jojoba oil and hyaluronic acid.
Available in six shades – One (pink rose), Two (rose brown), Three (bright candy pink), Four (deep rose brown), Five (subtle plum), Six (vibrant deep red)
Feels really moisturising, injecting my dry lips with a much needed boost of hydration making them instantly fuller, smoother and softer. No lip balm required.
The pigmentation is impressive, that can be worn both sheer and layered on in just a few sweeps for opaque coverage.  It fades gracefully throughout the day without looking patchy, which is how I like my lipsticks to last.
The scent is rosy bsdfut I can still taste the waxes & oils in the lipstick.
Verdict: It's hard to imagine how such a great lipstick is not yet widely known.  I highly recommmend it to anyone that loves a boost of moisture in their creamy pigmented lipstick.  Google it and you'll easily find the online stockists.  My favourite shade is Three which is described as a candy pink, but on my flushed lip tone it's more a posy pink that fades into a pink MLBB.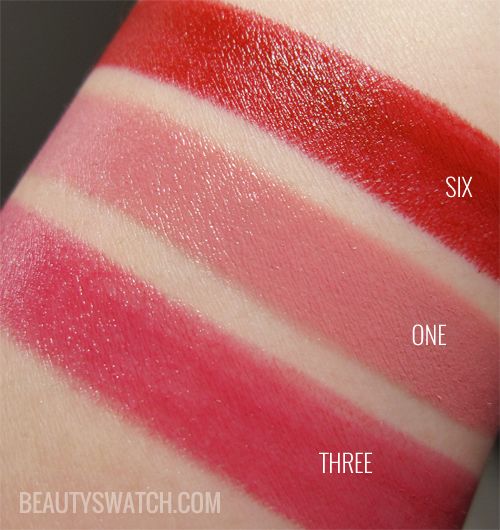 RRP: $30 AUD
Available online as well as at selected skin care professionals, beauty therapists, dermatologists, cosmetic physicians and plastic surgeons.
This product was provided for consideration.