Brand: Bebe Posh
Range: Princess Kiss Lipstick
Shade: Baby Cakes #06
Swatched by yours truly: akisa
Bebe Posh is a Taiwanese cosmetics brand founded in 2010 through a collaboration between Taiwanese socialites and a celebrity makeup artist.
Formulated with lavender essence (soothing), Vitamin E (hydrating, nourishing), and natural beeswax (which should actually be avoided if you are prone to cracked lips )
Available in 8 shades, Babycakes is a baby pink with a sheer frost finish.
Verdict: The cute jewel packaging, sheer texture and frosty finish makes this suited to younger lips.  Whilst it glides well over lip balm, I wouldn't describe it as a smoothing or moisturising.  Try it if love frosty pink lips and you don't have a problem with dry lips, otherwise I wouldn't recommend it.
This is actually my second time swatching this, so I know for certain that the smooth texture is due to the generous layer of Maybelline Baby Lips Lip Balm. The lipstick itself isn't smoothing, but it does glide well over lip balm well, coating lips with a sheer pink frost.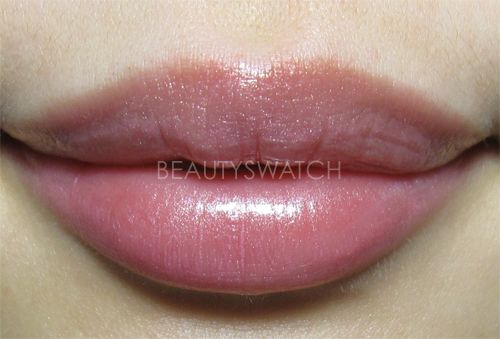 RRP: 380 Taiwanese Dollars (approx $13 AUD)
I purchased this product from imomoko.com. Also available at sasa.com