Brand: Chanel
Range: Rouge Coco Shine
Shade: Brilliant (Collection Las Vegas de Chanel)
Swatched by yours truly: akisa
Inspired by the glittering lights and starry desert sky of Vegas, the collection features Lucky Stripes illuminating palette, Gold Fingers nail polish, Vegas Gold Precision Lip Definer and Rouge Coco Shine in Brilliant.
Brilliant gives lips a sheer wash of gold specks, and is accentuated when worn over a base of Vegas Gold, an amazing lip liner that makes lips look like they're dipped in gold.
Rouge Coco Shine lipsticks (available in 18 shades) are lightweight, have a melting balm texture that adds a naturally glossy & shiny effect on lips.  My lips feel comforted, even after several hours of wear.
Because the texture is so lightweight, the only thing it doesn't do for me is smooth lip lines.
Verdict: The photos don't do this lipstick justice.  In real life, the gold shimmers dazzle in the light like a million dollars and my natural lip tone is much more concealed than the photos suggest.  Highly recommend you get both lipstick & liner together for maximum bling effect.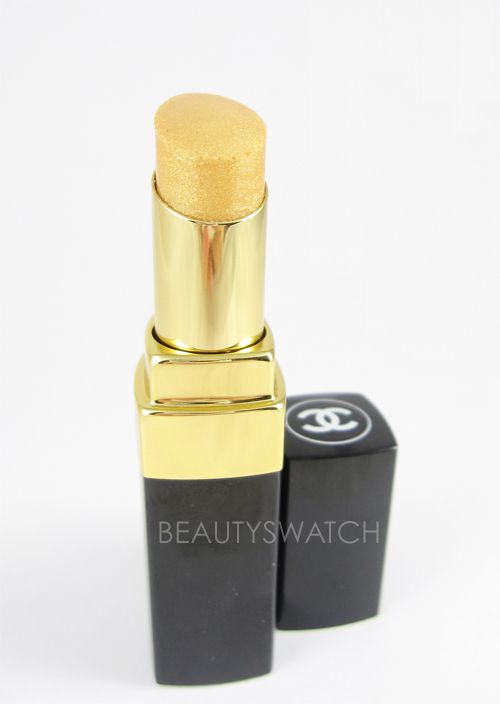 Chanel's Precision Lip Definers come with a lip brush on one end for convenience.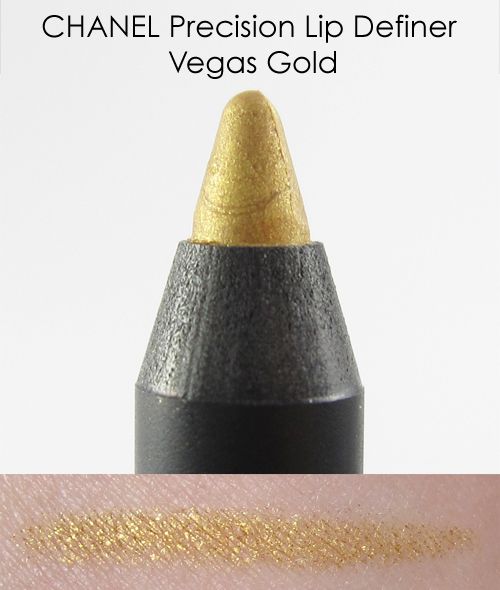 Rouge Coco Shine "Brilliant": RRP $50 AUD
Precision Lip Definer "Vegas Gold": RRP $44 AUD
This product was provided for consideration.