Brand: Tom Ford
Range: Lip Lacquer
Shade: Gold Dust (Limited Edition Spring 2012)
Swatched by yours truly: Yishan
Tom Ford's Spring 2012 Limited Edition collection features high definition glistening metallic shades, inspired by the molten-toned colour of a radiant bronzed face.
Gold Dust "infuses the perfect amount of gold-particle pearls into a clear and lustruous lacquer that lavishes and nourishes the lips"
Can be worn alone as a "nude seductive lip acceent" or over lipstick to create a gold sheen.
Texture is more lightweight than the regular shades in the range, which makes it versatile for layering over lipstick that won't make your lipstick move or feather.
Verdict: On natural lips it gives a golden glisten & over nude lip pencil the effect has added dimension.  The ultra fine gold shimmers makes this a subtle and sophisticated choice over bronze lipstick/gloss.
Nail Lacquer: I was also given Gold Haze to try. It's a really unique shade of molten gold, and reminds me of the shade of artistic textured gold jewellery.   Lasts an amazing 4-5 days even on my soft nails.  It's the kind of shade you can pop on a Sunday night & not have to think about it for the rest of the week, as it'll match pretty much match everything in your wardrobe.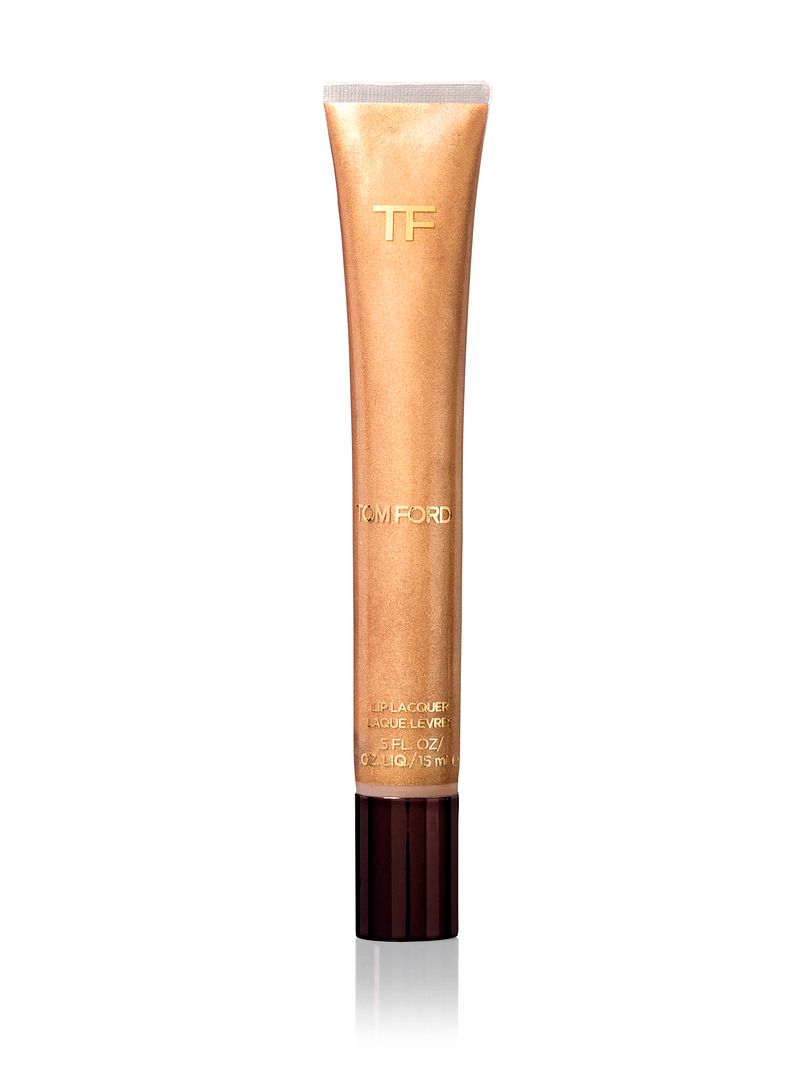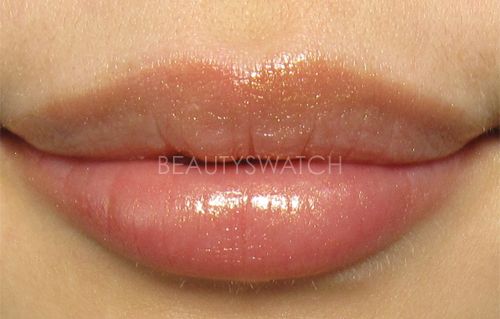 Click to enlarge the image below.
Apologies for the lighting!  I've been experimenting with different light settings on my camera..
This lipgloss is very subtle when worn alone, but as a finishing gloss over a lip pencil, it adds a glimmering dimension to a neutral lip.
The Bobbi Brown Lip Liner in "Baby" seems to be discontinued.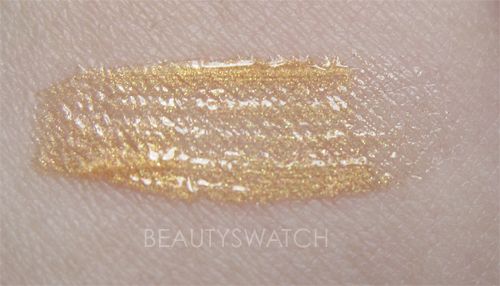 Nail Lacquer – Gold Haze
RRP: $60 AUD
Available in Australia at David Jones Elizabeth St (Sydney) and Bourke St (Melbourne) stores for a limited time.
This product was provided for consideration.
No Responses to "TOM FORD Lip Lacquer – Gold Dust – Reviews, Photos, Swatches"