Brand: Tom Ford
Range: Ultra Shine Lipgloss
Shade: Naivete (Limited Edition)
Swatched by yours truly: Yishan
Launched as part of the Fall 2012 collection, Naivete is a limited edition shade described as a 'violet pink', but on me it's more of a burgundy
Tom Ford's Ultra Shine Lipglosses are high in shine, plush in texture, and saturated in colour and provides a long lasting sophisticated lacquer finish.
The long lasting properties are thanks to the moderately sticky texture, which also helps seal lips from moisture loss keeping it soft and protected from dehydration.
Verdict: If you don't mind a bit of stickiness, Tom Ford lipglosses are worth the splurge for its sophisticated range of shades, and its ability to sculpt lips beautifully into a voluptuous pout.  A little really goes a long way, and Naivete is an effortless way to get onboard the oxblood lip trend.
Beauty Tip: For an everyday look, apply only one coat & use your lips to blend it all over.  The residue on your brush is enough to touch up the lip line & cupids bow.  Or for a bolder effect – line the lips with a similar shade of lip pencil to intensify the shade (so you won't need to over apply lacquer) and prevent feathering.  Finish with a touch of gloss only on the centre of the lips.
I applied a generous layer for maximum effect, but in real life, that much gloss looked a little "over the top" (resulting in a little feathering) despite it looking gorgeous in the photo.  Normally I prefer to use only half the amount I did for an everyday finish.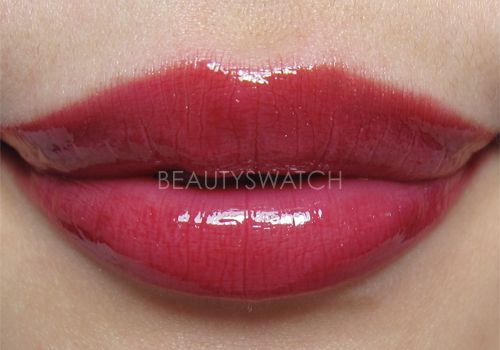 RRP: $60 AUD
This product was provided for consideration.