Brand: Too FacedRange: La Creme Lipstick
Shade: Spice Spice Baby
Swatched by yours truly: Yishan
Too Faced La Creme Lipstick is rich and creamy infused with super moisturisers including white lotus flower and power peptides.
Glides incredibly smoothly with a glossy finish & creamy moisturising texture with a slight lemon scent.
Available in 4 colour ranges – nudes, spices, pinks and reds. Spice Spice Baby is a very natural rosy nude.
It conceals my lip tone evenly, but if I had to nit-pick with a magnifying mirror, I'd say that it has a slight tendency to settle into lip lines.  Thankfully it's not noticeable since it's such a natural shade.
Verdict: I first heard about this lipstick after watching Jen's review on Youtube (FrmHeadtoToe) who also bought the same shade, and I immediately decided I had to have it – it looked so natural and glossy, perfect for everyday makeup. Despite it having a slight tendency to settle into lines, I still really like it nonetheless as it's a really chic nude shade that covers my lip tone evenly, is great for pairing with tonal makeup & keeps lips soft and moist.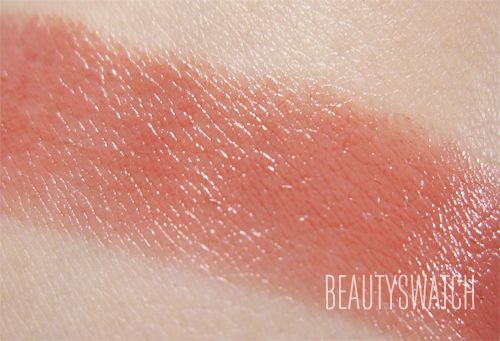 RRP: $21 USD (excluding taxes) at Sephora.
This product was gifted to me by my sister-in-law.