Brand: Yves Saint Laurent
Range: Rouge Pur Couture The Mats
Shade: Rose Crazy #202
Swatched by yours truly: Yishan
The must have for the perfect matte lip look.
Launched in Fall 2012, YSL Rouge Pur Couture The Mats lipsticks are incredibly plush, creamy & velvety that glides on decadently with a lot of grip.
Intensely vibrant pigment with a diffused finish that makes my lips look extra-dimensional & a lot fuller.
Comfortable & not at all drying, thanks to jojoba oil for long lasting comfort.
Available only in 6 shades (mostly red & wine), but depending on your location the shades stocked on counters seem to vary.
Rose Crazy #202 is a blue red, and the brightest red of all.
For best results, avoid applying lip balm beforehand (you won't need it) for a plush matte finish.
Long lasting & stays put, meaning it won't easily smudge on teeth or transfer onto cups.
Despite being matte, amazingly it doesn't accentuate lip lines – it actually DIFFUSES their appearance!!
Once set, you don't actually feel anything on your lips, and there's no discernible taste either.
Verdict: The blue red really pops in real life / natural lighting than the photo suggests.  This has got to be my favourite HG "red carpet" red lipstick.  It achieves that high definition velvet pillowy lips that you typically see in editorials / runways.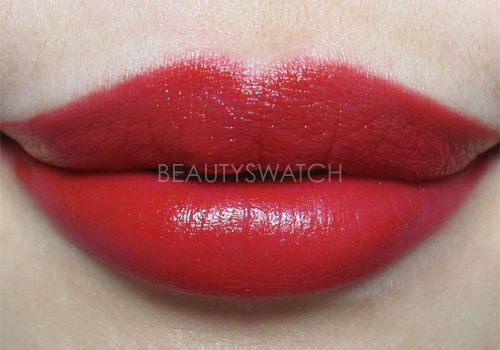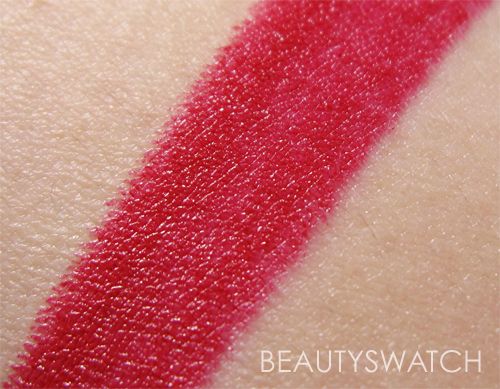 (Image Source: YSL Beauty UK)
I purchased this product.
5 Responses to "YVES SAINT LAURENT Rouge Pur Couture The Mats – Rose Crazy #202 – Reviews, Photos, Swatches"